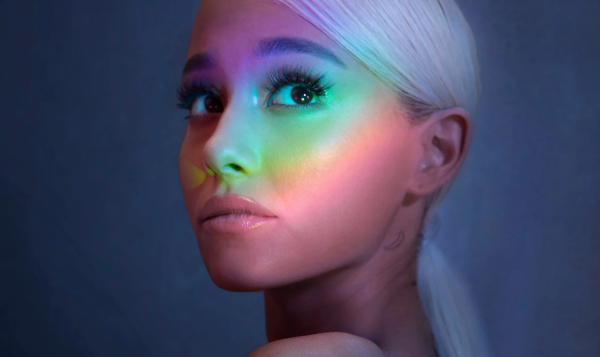 It has been almost a year since Ariana Grande's concert 2017 in Manchester was targeted by a suicide bomber in an act of terror. Dubbed "the most deadly attack in a decade" 22 people were killed in the blast, and another 250 were taken to hospital with injuries.
It shocked the world and deeply affected Grande, who cancelled her remaining tour dates out of respect for the victims and so she could grieve and process what happened. Following the attack at her concert, Grande admitted that she had been left "broken".
Grande's manager, Scooter Braun, said after the attack, the singer had "cried for days" over the loss of life in Manchester.
"She felt everything - every face they announced, every name, she wore on her sleeve," he said, according to the BBC. "Every bit of emotion because that's who she is."
ʎɹɔ oʇ ʇɟǝl sɹɐǝʇ ou
ʍou ʇnohttps://t.co/8RDqtRLeC8 pic.twitter.com/wL7QYWbyrW

— Ariana Grande (@ArianaGrande) April 20, 2018
It might have been fitting, perhaps for her first song since the tragic event, to release a ballad, but the star has channelled her resilient and powerfully optimistic One Love benefit concert (held just two weeks after the atrocity) with her uplifting new single, No Tears Left To Cry.
It alludes to the tragedy in a vibrant way, while sending out a strong message - that even in the face of such a dark time, it's okay to feel positive vibes.
"Right now I'm in a state of mind, I wanna be in like all the time. Ain't got no tears left to cry, so I'm pickin' it up, I'm pickin' up. I'm lovin', I'm livin', I'm pickin' it up," she sings in the track's chorus.
"We're way too fly to partake in all this hate," she sings, encouraging others to overcome any fear and hatred "even when it's raining down."
At the end of the Dave Meyers-directed video, a bee can be seen flying off screen – an allusion to the worker bee symbol of Manchester.
The response to the track has been overwhelmingly positive. Grande's half-brother Frankie James was one of the first to praise the track on Twitter.
"Ariana u make me so incredibly proud every single day and today is no exception. I'm so proud of the way u have brought people from all over the world together tonight with #notearslefttocry," he wrote.
ariana u make me so incredibly proud every singe day & today is no exception. i'm so proud of the way u have brought people from all over the together tonight w/ #notearslefttocry. music was made to unite & with this brilliant masterpiece u have done just that. i love u.

— Frankie James Grande (@FrankieJGrande) April 20, 2018
We think it's a perfect way to pay tribute the Manchester attack.