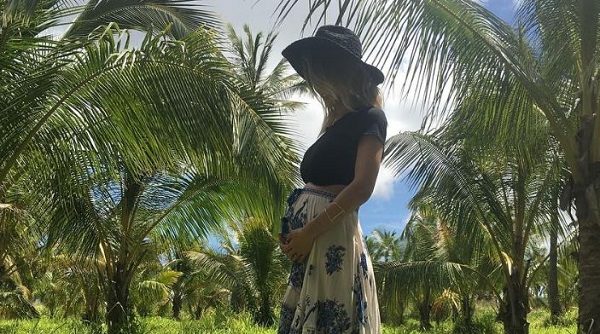 She was known as the party girl during her time on hit reality show The Hills, and the celebration have kicked off this weekend for a very special reason, for Audrina Patridge: she's now a mum!
A representative for the former reality star confirmed that Audrina and her fiancé, Corey Bohan, welcomed their daughter, Kirra Max, into the world on Friday.
Revealing that the tot weighed in at 8lbs 4oz, the rep said: "She's perfectly healthy, and Mum is doing great."
The 31-year-old shared her wonderful baby news back in December, just a month after her engagement to Corey. She went on to reveal to tot's gender in March.
Writing on her blog at the time, Audrina revealed: "Corey and I can't wait to meet our baby girl, and we can't thank you enough for your support. It truly means the world!"
We have yet to receive an official first picture or even sneak peek of the newborn, but we will keep you all posted!
Congratulations to Audrina and Corey on their lovely news. What do you think of their choice of name?
SHARE with a fan of The Hills who will be delighted to hear Audrina's news.