Tracking down the perfect product to aid our newborn's delicate skin can be tricky business, as every mum knows.
We've all perused the aisles of Boots for hours, asking the staff question after detailed question about each individual ingredient listed on the bottle.
Baby skin is far more prone to dryness than adult skin, and choosing the right solution for our little one's skin issues is harder than it seems.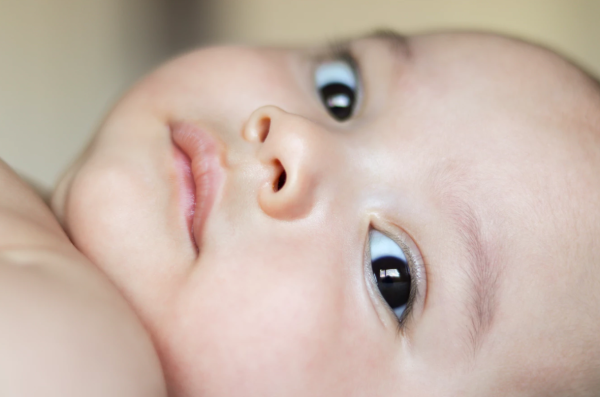 We've found a gorgeous solution in the form of Baby Dove, which uses nutrients identical to those found in skin in it's washes, shampoos and lotions so that zero goodness is lost while bathing.
Made with 100 percent skin-natural ingredients, Baby Dove replenishes essential moisture in delicate baby skin, and it's 'sensitive moisture' and 'rich moisture' ranges are fast becoming cult products for mums with newborn babies.
Mum and Baby Dove R&D scientist, Katherine Frizoni, explains that "while many mild baby washes and shampoos remove surface dirt and oils, some can also inadvertently remove nutrients and moisture from the skin."
She adds that these products may "remove natural moisturising factor, proteins, lipids and fatty acids such as stearic acid. This can leave baby's skin even more vulnerable and dry." Baby Dove deposits these nutrients back on baby's skin during washing.
Cleansing and moisturising will never be a worry again, and you won't have to read the label for any harmful additives or chemicals. The range is specially created with no parabens, no sulphates, no phthalates and is hypoallergenic and tear-free.
Suitable for newborn baby skin, the sensitive range is dermatologically, paediatrically and ophthalmologically tested so your little one's safety is being prioritised at all times.
The fragrance-free Sensitive Moisture wash is also suitable to eczema-prone babies, so all their needs are taken care of. Baby Dove does not test on animals, and has earned it's cruelty-free certification by animal-rights group PETA.
The eclectic range includes the Rich Moisture Head-To-Toe Wash. Rich Moisture Lotion, Rich Moisture Shampoo, Sensitive Moisture Fragrance Free Head-To-Toe Wash, Sensitive Moisture Lotion and Sensitive Moisture Wipes.
The affordable products are priced between £1.50 and £1.90, so it won't break the baby care bank either.
Baby Dove puts your baby's skincare above all else, and knows that mums need a brand they can trust with all their hearts. If you're searching for the best for your baby, look no further than this gorgeous new range.