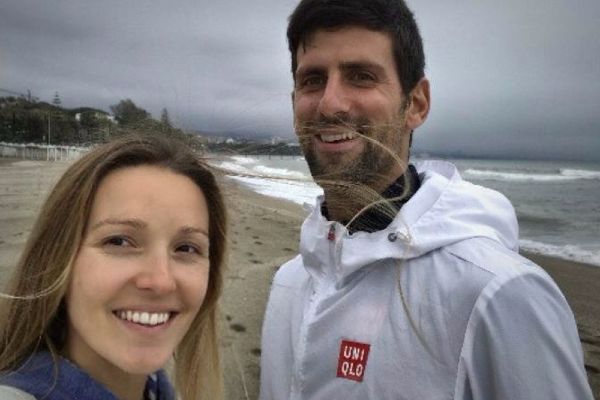 There's somewhat of a baby boom happening in the world of tennis at the moment.
Serena Williams has just welcomed her first child; Andy Murray and his wife are expecting a second child; and now, Novak Djokovic and his wife Jelena have welcomed their second baby.
According to Hello!, the couple welcomed a baby girl on Saturday, and have given her the beautiful name Tara.
While the couple have not spoken about the news yet, Novak's former coach Boris Becker tweeted: "Wonderful news from Jelena Novak @DjokerNole!!! They had healthy baby girl called Tara..."
The couple are already proud parents to a three-year-old boy named Stefan. After his birth, Novak broke the news to fans in a tweet, writing: "Stefan, our baby angel was born! I am so proud of my beautiful wife Jelena!"
They have been together for 12 years, and announced Jelena's second pregnancy in April.
Wonderful news from Jelena /Novak @DjokerNole !!! They had healthy baby girl called Tara ...

— Boris Becker (@TheBorisBecker) September 2, 2017
Earlier this year, the tennis ace confirmed he would be taking a break from tennis while recovering from an elbow injury and awaiting the arrival of the new baby.
He issued a statement, saying: "I have made a decision to not play any competitions, any tournaments, for the rest of the 2017 season.
"Professionally, this is not an easy decision for me, but I'm trying to look on the positive side. I believe that everything in life happens for a reason.
"I'll use this time as best as I can, to spend quality time with my family. In about a month, a month-and-a-half's time, hopefully Jelena and I will, with God's help, become parents again."
Congrats to the couple on their amazing news!