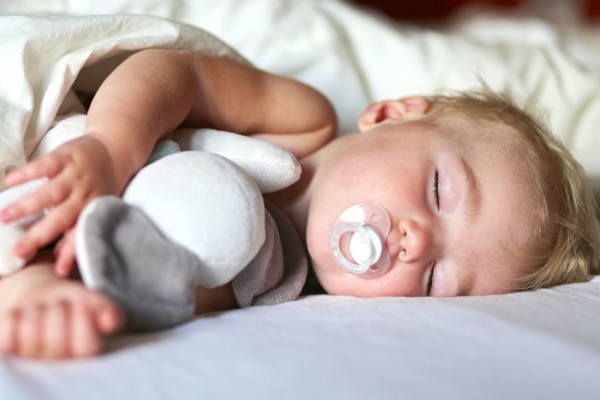 There is a certain time period during early motherhood that we are all familiar with. That time when your baby is small enough to want the soother but not be able to find it. And it is a form of parental hell.
When my daughter was smaller, I would have to get out of bed countless times to feel in the dark for the lost dummy and pop in back in, under cots, down the side of the blanket, hidden under a tiny bum. I would curse myself time and time again for even introducing the soother in the first place. Luckily, after a few months, she was able to figure it out for herself and pop it back into her own little mouth, but I won't forget those very disturbed nights.
That's why we had a light bulb moment when we saw this mum posting about her genius solution. Laura Gerson from the UK posted her idea on Facebook and her post has been shared thousands of times.
She said she had found "a weird bedtime routine that's worked".
We are all ears!

"Since my little one was about 3 months old she's gone to bed with roughly 10 dummies in with her. Found that when she cried of a night all she wanted was a dummy then she'd go back off. Realised that if she had one to hand then she would just find it of a night, trial and error with her losing a few down the side but 99% of the time she feels around, finds a dummy, sticks it in and she's sorted! Haven't had to go into her of a night for about 8 months now... WINNING!!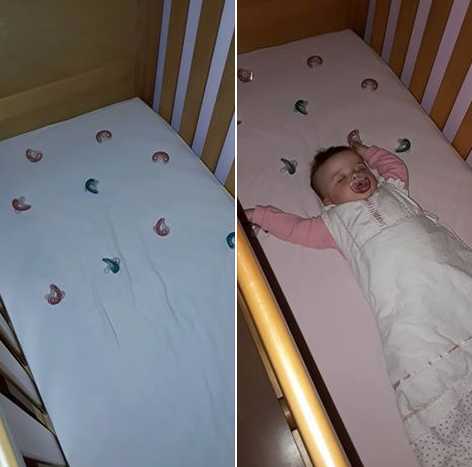 That is such a simple and winning solution - hundreds of mums began posting their ideas when it came to dummy finding (my actual hobby) and now we cannot stop reading them!
Laura finished her post by laughing about her next challenge.
"I don't even wanna think about the time when the "Dummy Fairy" comes to take them away though!"
Here, here!
Do you have a solution that worked when it comes to anything dummy-related? We'd love to hear your thoughts!