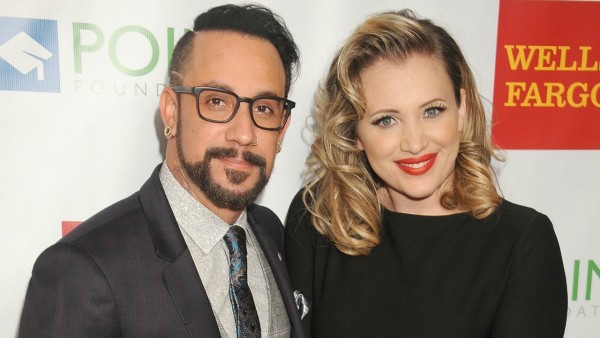 It's congratulations for AJ McLean and his wife, Rochelle, who have welcomed their second daughter.
A representative for the Backstreet Boys member told People that the pair welcomed a baby girl on Sunday.
The Backstreet Boys member has since confirmed the news after he retweeted the story to his 320K followers and also announced the little one's name – Lyric Dean McLean.
EXCLUSIVE: @backstreetboys' A.J. McLean (@skulleeroz) and @rochelle_deanna welcomed daughter Lyric Dean on Sunday! https://t.co/DlGb9Fmfcu pic.twitter.com/wcOBRyIoVG

— People Babies (@PEOPLEbabies) March 20, 2017
"I was told by someone very dear to me that having a child will change you forever, and that was beyond true with Ava," the boyband singer told People magazine.
"Now, seeing the excitement and anticipation that Ava has about being a big sister is truly amazing, and the best feeling in the world.
"She's been practicing for months with her dolls, and with some of my wife's friends' babies.
"Having two baby girls is a dream come true and we couldn't be any more proud or excited to welcome Lyric Dean McLean into the world and into our family," the proud dad added.