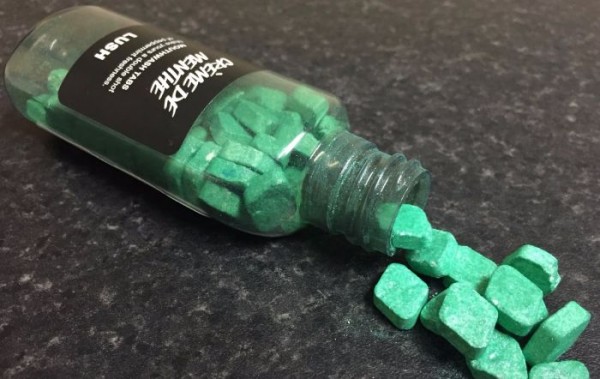 Last week, Lush launched their perfectly adorable Valentines Day collection, and we all fell madly in love.
Now, we have been introduced to yet another amazing gift from Lush, and we are loving it!
The brand's mouthwash tabs were dropped earlier this week, and they are like little fresh bath bombs for your mouth.
Available in three different flavours: peppermint, lemon and green tea, the tabs come in a small plastic bottle.
According to the Lush website, you simply "pop one tab into the mouth and take a sip of water to start the fizz. Nibble and swish before spitting out."
This wonderfully fresh product will cost a very reasonable £5 for approximately 50 tabs.
These are so handy!
SHARE if you think these are a fantastic invention!