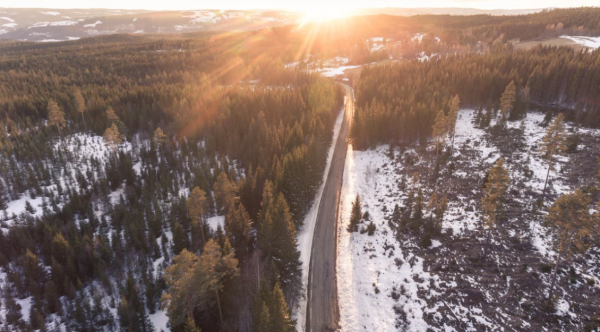 It's not a great week to be teaching about "eating the rainbow" to 11 different preschools and after-school classes in Ireland. Two days in a row I've gone to the shops to get fresh produce for classes and the cupboards have been bare - thanks, Storm Emma!
I have been greeted by empty shelves as us Irish people have bought up every last carrot in sight (not to mention broccoli, potatoes and bananas) as we prepare ourselves for the storm to come. There is a possibility that we might not be able to get out to the shops for months or is that weeks - oh no, it's days and two at the max. What are we like?
So there's a lot of people out there with a lot of carrots waiting to be eaten. And sure you'll have loads of time for cooking once the snow finally arrives and we're all stuck indoors watching boxsets or, God forbid if the electricity goes, playing board games or worse, talking to each other!
For your convenience, I've done a quick search of the 'net to see what's the best way to use up those carrots. Stay safe and remember, eating all those carrots will help your eyesight for when the electricity goes!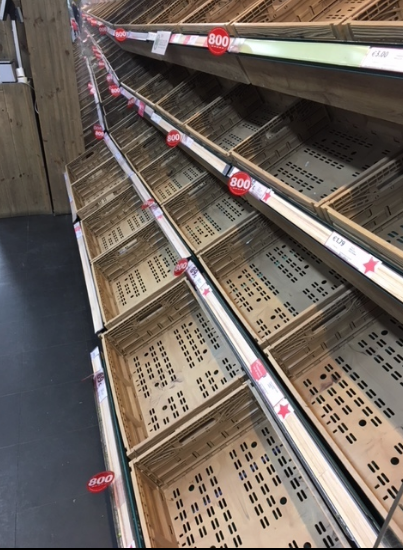 1. Carrot and ginger soup - you'll never be able to make this if you weren't savvy enough to also load up on sweet potato (as guess what, the cupboards were bare of sweet potato too) but if you were here's a great recipe to try: https://www.marthastewart.com/1083442/carrot-ginger-soup
2. Fancy carrots - this one you should be able to pull together with ingredients from your pantry https://www.marthastewart.com/337371/honey-glazed-carrots
3. Carrot dip - now you might still be able to fight through the snow drifts to pick up some coriander (cilantro) if you don't have any knocking around for this recipe https://www.realsimple.com/food-recipes/browse-all-recipes/creamy-carrot-dip
4. Carrot cake - great for diving into after digging the snow away from the front door https://www.irishtimes.com/life-and-style/food-and-drink/the-ultimate-healthy-carrot-cake-recipe-1.3343828
5. Carrot French toast - you'll have to loads of time to make this breakfast what with no school runs to do https://www.superhealthykids.com/healthy-idea-carrot-cake-for-breakfast/