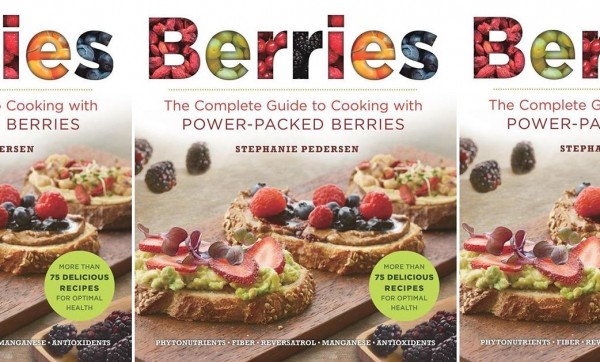 When we think of berries, the most creative many of us get is sprinkling a few over our morning porridge or popping them into a smoothie maker. But with the help of Stephanie Pedersen, you'll be whipping up a berry sauce in no time and serving it with your chicken breasts!
As you will find in Berries: The complete guide to cooking with power-packed berries these colourful foods aren't just tasty, they are also packed with fibre, vitamins, antioxidants and phytonutrients, and are the perfect addition to your mid-week dinner or even lunchtime snack.
in Berries, Stephanie shows the reader how to use these amazing ingredients to stay happy and healthy by showing how easy it is to incorporate them into your recipes.
Starting off the book with a little bit of information, the reader is then guided from learning how to make easy smoothies to the slightly more complicated DIY cranberry raw food bars.
Whether it's an avocado bean berry sandwich, lemon berry cornmeal cake, goji wild rice bowl or superfood purple smoothie, you are sure to find your favourite berry recipe in Stephanie's latest cookbook.
Published by Sterling Books, it is available now.
SHARE if you love berries.