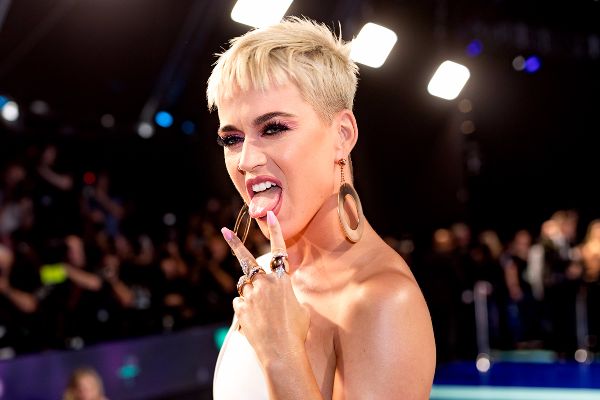 Step aside Vince Vaughn and Owen Wilson – Katy Perry is taking over as our favourite wedding crasher.
The flamboyant songstress turned Hayley Rosenblum and Blonie Dudney's wedding up to the next level last weekend (and made us incredibly jealous).
Hayley and Blonie were celebrating their nuptials at the Four Seasons Hotel St. Louis, where Katy happened to also be staying while on tour for her latest album, Witness.
The 'Roar' singer came into the wedding reception with her backup dancers at around 11:30pm wearing street clothes.
The 300 guests were perturbed at first by the underdressed attendees, and then quickly realized they had a celebrity wedding crasher on their hands.
The Grammy Award-nominee danced with the bride and broke it down on the dance floor.
She departed after about 15 minutes, but the pop star certainly left her mark on the wedding party. Some of her backup dancers even stayed behind to keep on celebrating!
The bride, who is a law student, and the groom, a retina surgeon, seemed delighted by the uninvited guests.
Amy Prada, a friend of the bride, told the Kansas Star that Katy's appearance was 'the icing on the cake' of an 'absolutely stunning' wedding.
While Katy herself is currently unattached, she has mentioned her enthusiasm about the idea of being a mum in the past.
"I would love to have children," she gushed back in 2011 on Ellen, when she was still married to Russell Brand.
"I think that's one of the reasons you get married. Especially to the person that you marry. You think, that person is going to be a good partner, a good parent."
Let's hope that the superstar finds that good partner in the future! For now, she seems focused on taking over the world with her music.
Her latest album Witness topped the charts in the US, Canada, and Spain after being released in June this year.
Katy is starting the European leg of Witness: The Tour in late May 2018.
Umm… so when Katy's in the neighbourhood, can she stop by our next function please?