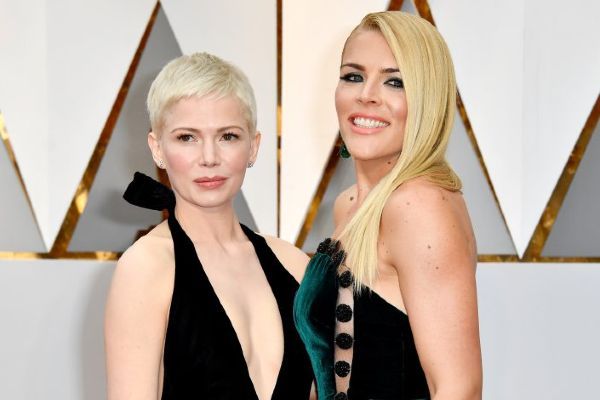 Our best friends are, in many ways, our soul mates. A recent study even found that over half of women prefer their best friend to their husband!
Besties Michelle Williams and Busy Philipps know just how fulfilling friendship can be.
Michelle recently opened up to People about the first time the two met on the set of Dawson's Creek. Apparently, it was predicted that they would get on well.
"Someone had said, 'when you two meet, there is going to be a chemical reaction.'," she recalled, "I had been really excited for this girl to land in Wilmington [North Carolina]."
Busy certainly lived up to her BFF-to-be's expectations!
Michelle gushed about her friend, from her appearance to her attitude at that first meeting. The two just clicked.
"She was so beautiful and cool. She wore overalls and her hair was in braids and she was so real, tough and funny," the mum-of-one said admiringly.
"We became inseparable and I fell in love with her."
Um, we are sobbing right now. Someone, please pass the tissues!
Of course, this isn't the first time that Michelle and Busy have been #BFFGoals.
Back in December 2016, Michelle praised her best pal, telling People, "I'm so in love with her."
"She's proof that the love of your life does not have to be a man! That's the love of my life right there."
Busy shared her own loving words for Michelle on her Instagram the other day. The mum-of-two is coming out with a book this autumn, and she shared one tender line:
"Michelle is a very easy person to fall in love with. Anyone who really knows her will tell you that. And probably anyone who barely knows her would say that, too."
She also noted in a caption, "I know Dawson's Creek means so much to so many people but to me it means the most because it's where I met my best friend."
Aww! Nothing warms our heart quite like hearing about strong female friendships like theirs.
Now, you'll have to excuse us, we need to call up our BFFs so we can tell them how much we adore them!