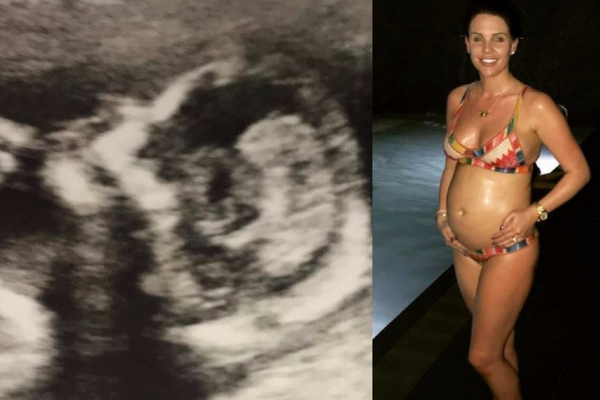 It may be her fourth baby but the excitement of the first scan is still fresh for Danielle Lloyd.
She's already shared her first photo from her scan with her followers on Instagram.
Danielle, 33, shared the special photo this morning and fans couldn't help speculating on whether the model is having a boy or a girl.
The mum-of-three revealed in her pregnancy blog for OK this time around she hasn't has as much morning sickness as she had with her older children.
She revealed her older boys, Archie, five, Harry, four and George, two, have been chatting to her bump - how adorable!
She said: "My bump is starting to show a little bit more now, so it's getting exciting."
"Apparently this is the perfect stage to start talking to your baby, so the boys have been chatting to my bump - it's very cute."
Danielle recently showed off her blossoming bump on a spa getaway with her fiancé Michael O' Neill.
We think she looks great, we're excited for the next pregnancy update.