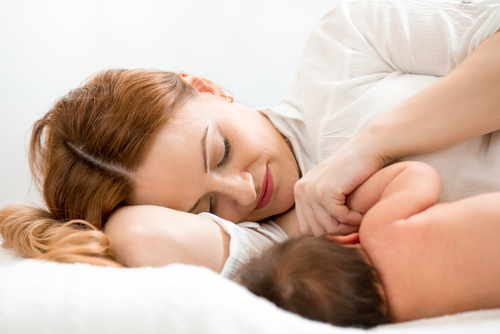 If you have decided to breastfeed your baby and this is the first time that you are feeding yourself, then there are a number of items you need to buy and have handy.
Keeping in mind that every mother has different needs, the following will ensure your most basic of needs are met and both you and baby can feed in comfort.
Nursing pads
L
eaking milk is common when you are breastfeeding so invest in some nursing pads to protect your bra and top. For the first few weeks you might leak quite a lot so stock up before you have given birth, this should settle down as your baby grows. Nursing pads are disposable and easy to use.
Nursing bra
Invest in a good nursing bra that is comfortable and breathable. You can pick a few up during your pregnancy as your breasts grow and you need a bigger size. These types of bras will make nursing a lot easier and will offer support and comfort – vital when your breasts are sore and tender.
Nipple cream
Breastfeeding can be painful and your nipples may even crack and bleed. The pain won't last long but the nipple cream will help soothe any cracked skin and even help to heal it.
Nursing pillow
While it might seem like a luxury, a nursing pillow is great for when you are breast feeding for long periods of time. They offer support for you and baby and ensure that the infant is in the right position for comfortable feeding, helping with latching on.
Breast pump
Even if you don't have to go back to work for a while, a breast pump will mean you can pump milk so that other people can feed your baby. This will help other family members to bond with baby and give you the opportunity to spend time on yourself.
Suitable clothing
For the times when you are breastfeeding outside of the home, it is important you invest in suitable clothes to make it easier on you. Wrap dresses, blouses and stretchy tanks tops make feeding more comfortable for you and baby. Avoid wearing clothes that will go out of shape when you pull them down to feed.