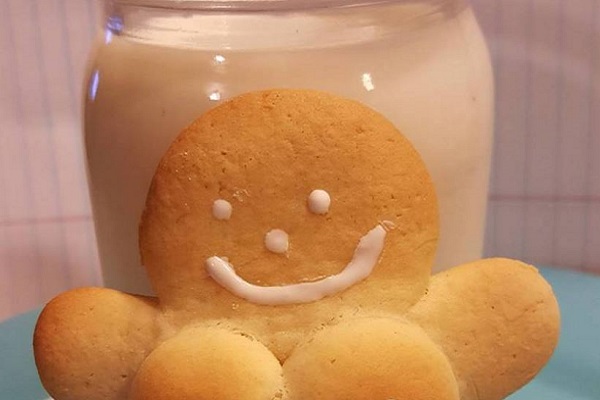 If you need a good giggle this afternoon, we have just the remedy: lactating 'gingerbread mum' cookies.
Crystal Ann Arnold, a proud mum and breastfeeding advocate, has used her passions in life to inspire her latest baking creations.
The hilarious mum took to her Facebook page this week to introduce her incredible, freshly-baked batch of 'gingerbread mums', each one with engorged, lactating breasts!
"Breastfeeding is life! I made cookies this evening, LOL! Them big ol' boobies!" she wrote, clearly amused by her own clever creations.
An 'after-shot' showed the gingerbread mum looking very pleased with herself, atop a full glass of milk.
The laugh-out-loud caption read: "She pumped all that milk!"
The images have since gone viral around the world, and mums are just as delighted and impressed as they are entertained.
Indeed, fellow nursing mums have fallen in love with Crystal Ann's genius idea.
"Best cookie ever!" wrote one Facebook friend, while another cracked up, "Even dripping milk! I love this! Go mama!"
Well, we know what we'll be baking tonight!