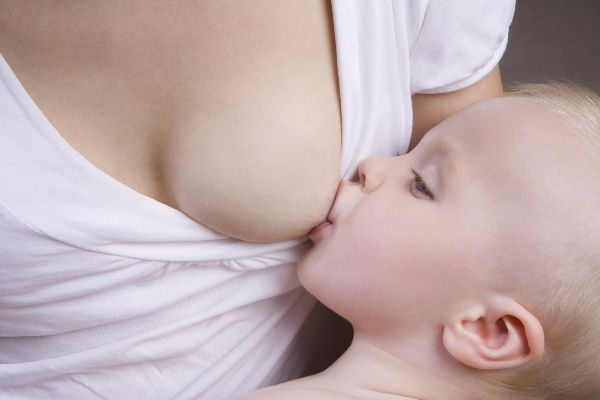 Breastfeeding your little one while out and about can be a cause of worry to many mums.
Many public places are not very breastfeeding-friendly and if you have a baby who feeds for ages, you'll want to get comfortable.
So, we're delighted to see that a Target store in Texas has created a special feeding station area for tired mums to feed their babies.
Equipped with chairs and cosy cushions, free nursing pads and a nursing cover for mums who want some privacy, it's the perfect place to feed your little one in peace.
And the feeding station isn't tucked away in some poky corner, it's conveniently located in an open area in the middle of the store.
Breastfeeding Mama Talk shared a photo of the feeding station to their Facebook page where it received over 21,000 likes from excited mums.
"My favourite thing here is that it's out in the open and not in hiding from the public!!! Way to go Target," they praised the store for making things easier for mums.
"The point of the Nursing Nooks in the Targets is to show solidarity towards breastfeeding mums, that they don't think mums need to breastfeed in private. They are showing their support and I applaud them for it," a page admin added.
They pointed out that the area wasn't exclusive to breastfeeding mums and bottle-feeding mums and dads could also avail of a cosy chair if they wanted to.
Delighted mums chimed in to say they'd spotted the feeding stations in other Targets and had been enjoying using them.
"My Target has one of these! And the last time I used it, a Target employee brought me snacks and a water bottle," a happy mum wrote.
What a nice gesture, after all, breastfeeding does take it out of you!
Another mum said how she had to resort to finding a seat herself when her baby needed a feed."That's nice! I literally had to stop take a folding chair off the shelf and breastfeed in a somewhat deserted aisle when I was in Target in Colorado. Classy I know," she wrote.
It certainly seems like a step forward in providing mums and babies with a better environment. We're very impressed with these feeding stations and hope they will become common in more department stores.
What do you think mums? Would you like a feeding station in your local grocery or department store? Let us know.