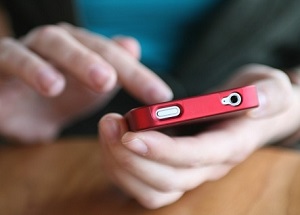 No matter how confident or comfortable in your own skin you may be, stripping down and baring almost all on a sun holiday can be pretty daunting for most of us, but at least we have the support of our loved ones, right?

Well, not if you're the girlfriend of a man who doesn't know beauty when he sees it.

Sending a snap to James Fridman - a photoshop artist known for taking requests from the public on social media - one Twitter user asked the designer to alter his girlfriend's figure - and not in the most polite manner either.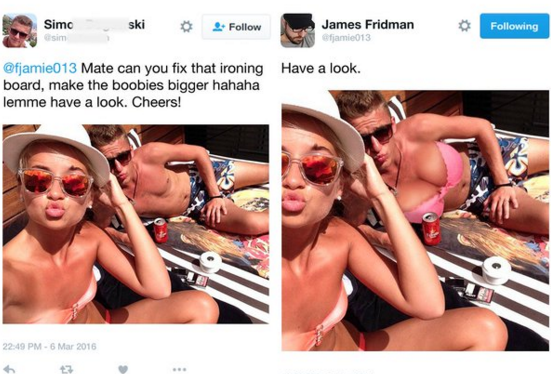 Sharing a snap of his gorgeous partner blowing a kiss to the camera, the man in question requested: "Mate can you fix that ironing board, make the boobies bigger hahaha, lemme have a look. Cheers!"

Eager to please, James did what he does best and added a particularly voluptuous bust to the image in question and we'll be honest, we think he looks great!

Unsurprisingly, the man at the centre of the image has been slammed for his request, with one Twitter user writing: "The guy who sent it in was such an ass."
SHARE to remind people they should be careful what they wish for!