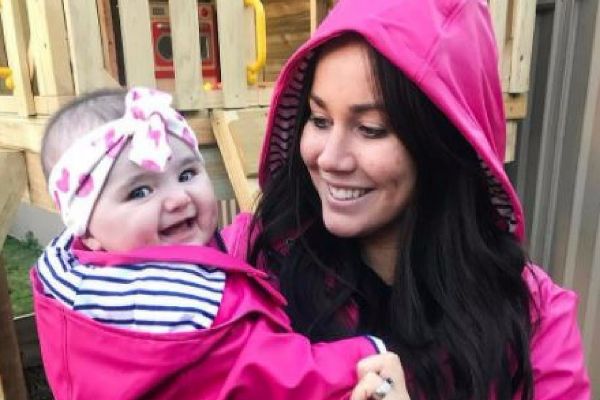 We all know the struggle of burping a baby. You pat them on the back over and over; and wait and wait and, wait some more!
But it is really important to burp properly, as babies need to release the gas bubbles that build up from swallowing air while feeding. In particular, bottle-fed babies need to do this, as they tend to swallow more air than breastfed babies.
If they aren't burped properly the gas bubbles can give your little one a sore tummy, and they will let you know about it!
Australian mum Sophie Cachia thinks she's found a handy solution to the burping dilemma. Sophie found the classic burping technique only worked on her first child, sometimes, and found herself wondering, 'Should I take the risk and put him down?' after every feed.
However, Sophie accidentally stumbled across what she calls a "foolproof" way to burp her baby, and demonstrates the method with her little girl in a video on her Instagram page. She discovered the method when her first child, Bobby, was a newborn and has been using it ever since.
Sophie explains: "Simply (so it's definitely not always SIMPLE - sometimes they arch their back, and you need to use some gentle-but-firm mummy/daddy love to hold them in place) sit them on your lap and bring their knees bent in like so, and lift their arms up to about a 90-degree angle.
"I'm not sure if it's because it straightens their back or opens up their body more, but I find my kids have just magically burped this way."
Sophie's little girl lets out an impressive burp in the video, and we are surprised at how simple yet effective this technique is!
However, Sophie warns that there is one drawback: your baby must be calm, and their body ought to be relaxed for this to work.
Sophie allows her daughter to use a soother while burping because she "cries the roof off" after a feed. This doesn't interfere with the technique, which is handy if you have a slightly fussy baby.
This is such a lifesaver if you find burping to be tiresome, or if it takes ages for your little one to burp.
What do you think of this technique, mums? Have you ever tried it before with your baby? Let us know your thoughts.