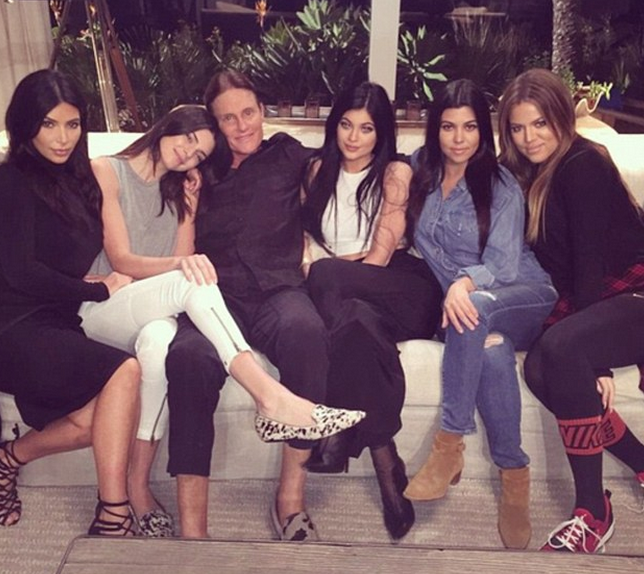 Caitlyn Jenner made her debut on the front cover of Vanity Fair yesterday and as the world congratulated her bravery, Caitlyn's mum was also very proud.
Talking to Access Hollywood, Esther Jenner revealed that the former decathlete is "so much more at ease", adding that she thinks "she's beautiful".
The 88-year-old admitted that she had already met Caitlyn before the magazine came out, saying: "I was there last week, well, actually, I got home a week and a half ago. And I met Caitlyn. She is… so much more at ease."


However, while she is truly delighted to see Kris Jenner's ex happy, Kylie and Kendall's grandmother admits that she has a bit of transitioning to do as well. "It's going to be a struggle for me to get used to the change, but happily so… I'm very happy for him – or her!"
She also confessed that, for now at least, she will call her Bruce saying: "I still have to call him Bruce. His father and I named him that."
Talking about the cover, Esther went on to say: "You know who she reminds me of? My granddaughter, Samantha. There is a lot of Sam!"

After Caitlyn's unveiling yesterday, the whole Jenner and Kardashian clan took to their respective social media accounts to tell her just how proud they are of her.