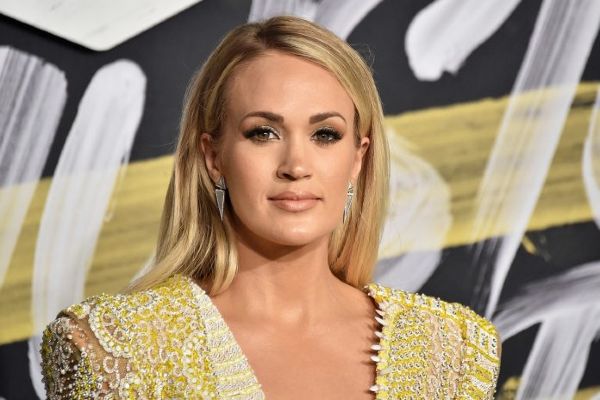 Country superstar Carrie Underwood is getting ready to become a mum-of-two! The singer has been talking family while on her latest promotional tour for her latest album Cry Pretty. She received an outpouring of support when she spoke publicly of suffering three miscarriages while she and husband Mike Fisher were trying to expand their family.
Carrie has one son, Isaiah and is expecting her second child, but said that the journey to her second pregnancy was tougher than she could have ever imagined.
"I'd kind of planned that 2017 was, you know, going to be the year that I work on new music, and I have a baby," she said. "We got pregnant early 2017, and didn't work out."
Carrie said that at first, she just accepted this as God indicating that the timing wasn't right. But then she had another miscarriage in the spring of that year — and a third in early 2018.
"I had always been afraid to be angry," she said. "Because we are so blessed. And my son, Isaiah, is the sweetest thing. And he's the best thing in the world. And I'm like, 'If we can never have any other kids, that's okay, because he's amazing.' And I have this amazing life. Like, really, what can I complain about? I can't."
But despite that, Carrie said, "I got mad."
However, now Carrie and her family are focusing on the future; baby number two may not be due for months, but he or she already has a name! At the 2018 CMT Artists of The Year, she revealed to Entertainment Tonight that she and her husband know what they're calling baby number two—but it's a secret (at least for the time being), along with the baby's gender.
"We have picked out a name, but we're keeping that to ourselves right now," she explained.
We like to kind of just hold on to things for a minute," Carrie said on The Ellen DeGeneres Show recently. "I feel like everybody just knows everything about everybody, so we just like to have a little secret for a little while."
We can't wait to meet their new addition!