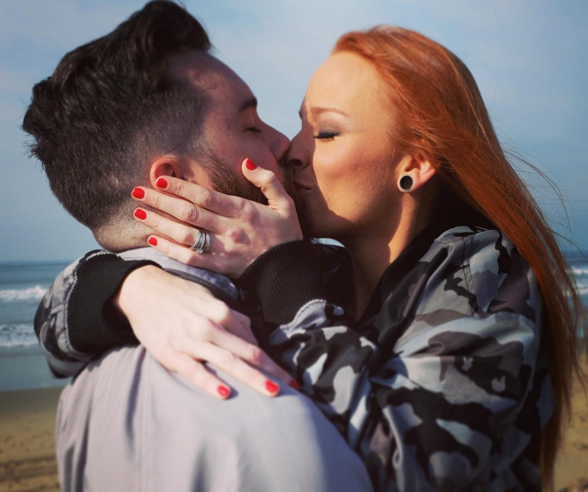 Massive congratulations are in order this afternoon following the news that a popular reality star is currently expecting her third child!

Taking to Instagram earlier today, Teen Mom cast member, Maci Bookout, decided to share some very exciting news with her legions of fans and followers online.

Uploading a very tender show of herself and her fiancé Taylor McKinney, the 24-year-old MTV star left Instagram users in no doubt that a baby was on the horizon for the smitten couple.

Cupping her blossoming bump, Maci placed a kiss on Taylor's cheek in an image which was accompanied by the message: "Baby boy coming soon! Happy Valentine's Day!!"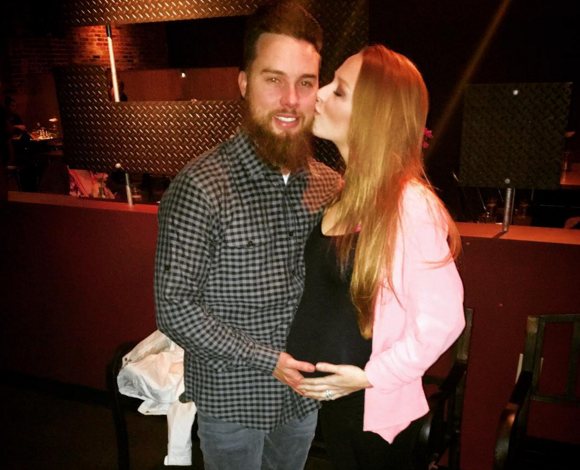 Maci, who is the proud mum of son Bentley and daughter Jayde, could barely contain her delight as she envisioned family life with a new addition.

Speaking exclusively to MTV prior to her Instagram announcement, the Tennessee-native gushed: "I found out I was pregnant with baby number three right after we got engaged."

Having welcomed her first child in 2008 and her second in 2015, Maci appears to be taking her latest pregnancy in her stride, telling MTV: "Because it's the third one, you know what's going on. You've been there, done that a couple times now, so it's sort of laid back."

Unsurprisingly, the popular TV personality has been inundated with messages of support following the big reveal, with one fan writing: "Congratulations, you're such a cute family!"

Be sure to share if you want to spread Maci and Taylor's wonderful news!