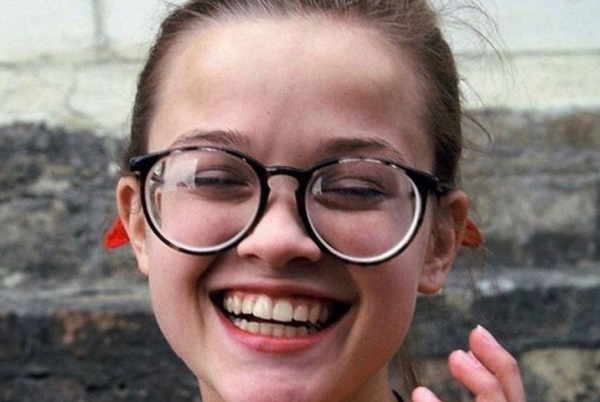 Celebrities are posting their cringe-worthy teenage photos online to help raise money for Puerto Rico.
Actor Nick Kroll and chat show host Stephen Colbert encouraged celebrities to use the #puberme hashtag and share selfies from their teenage days.
The pair promised to donate money to those in need in Puerto Rico who are currently dealing with the harrowing aftermath of Hurricane Maria.
Tonnes of stars have got involved with the project. Amy Schumer and Jimmy Kimmel posted their photos to Twitter, as well as Sarah Silverman and Lena Dunham.
Kroll and Colbert asked people to share their most awkward and embarrassing photos on their social media accounts and it's safe to say their fellow stars delivered.
Alison Brie, who stars in Netflix original series Glow, shared a photograph of her young self on her Instagram account. In the photo young Alison has braces on and is wearing floral pajamas.
One user commented on her photo saying, "I thought those braces only existed in the movies."
Busy Phillips joined in by posting a hilarious snap to her Instagram account, she wrote, "Very unclear why I thought this was a good look. But @nickkroll @stephenathome I hope you raised a lot of money today! #puertoricorelief #puberme #bigmouth."
American TV show host Conan O'Brien posted a photo from his younger years, "Hey @nickkroll and @StephenAtHome, this photo was taken the day I replaced David Letterman. #PuberMe #PuertoRicoRelief."
Everyone from actress Reese Witherspoon to former mayor of New York Mike Bloomberg got involved with the ongoing campaign.
Stephen Colbert's AmeriCone Dream Fund says they will donate $1000 for each cringe-worthy photo shared on social media. Celebrities must use the #PuberMe and #PuertoRicoRelief hashtags when posting their throwback photos.
The funds raised will be donated to the One American Appeal. Nick Kroll and Stephen Colbert hope their lighthearted project will raise much-needed funds for those who are suffering in Puerto Rico.
Hurricane Maria has left Puerto Rico in a devastating state after it struck last week. The current death toll stands at 16. It is understood that citizens are struggling as they have limited access to basic necessities.
People are struggling to send supplies to the island because of the road blockages caused by the storm. Numerous roads have been destroyed and others are understood to be blocked off.
Puerto Rico may be facing a fuel shortage as trucks cannot travel around the island.
Supplies including food, fuel, and water are beginning to arrive at the island.