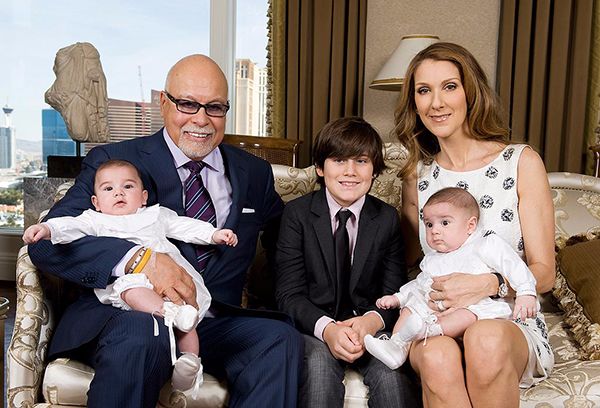 Singer Celine Dion lost her beloved husband, René Angélil, in January after an extended battle with throat cancer.
Now, the 49-year-old has opened up about her feelings of loneliness since her husband's passing, and how her household sleeping arrangements have changed.
The talented mum-of-three has admitted to keeping her six-year-old twins, Nelson and Eddy, close to help comfort her, and she's bought a "huge bed" for them all to share.
"I organise myself to not feel lonely. So, I got myself a huge, huge bed and I sleep with my twins. They are comforting me a lot. I need them close," she told The Sun.
Celine did say that her young sons can go back their own beds whenever they are ready: "When it's time for them to say they want their room, it is ready. But we watch a lot of TV together. I'm discovering Disney," she added.
Celine met her husband when she was just 12 years old, as he was her manager throughout her entire career. The couple married in 1994, after a seven-year-long relationship, and had three gorgeous sons together.
On 14 January 2016, René Angélil died from complications of cancer, and two days later, Celine's brother, Daniel, died at age 59, of cancer.
Despite what has been a horrific year for Celine, she was quick to recently congratulate Beyoncé, who is currently expecting twins.
"I think it's a double blessing. I have twins. I think she's covered. She's been in the business for so long, she's got her own people. When she does something, she knows what she's doing. It's going to be hectic in the house," she told told E! News.
"She's fortunate enough that she can have all the people that she wants to help her; but no one will ever replace a mum, and she's a great mum. I'm pretty sure of that," she continued.
Our hearts go out to the amazing Celine.