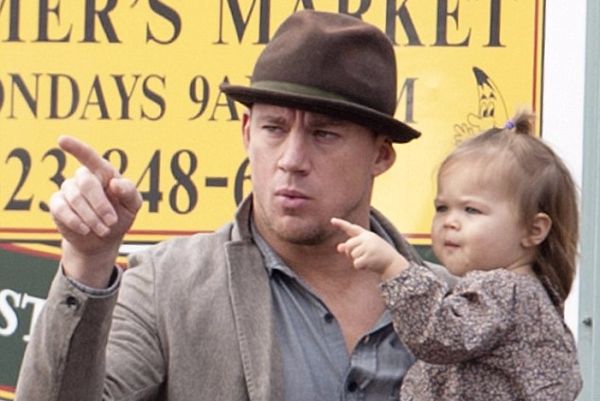 Channing Tatum celebrated his 37th birthday earlier this week, and got the loveliest gift from his precious daughter Evie.
The Magic Mike actor enjoyed a bowling party with his beautiful wife, Jenna Dewan Tatum, and their equally gorgeous 3-year-old daughter, Everly.
Jenna sang 'Happy Birthday' to her husband of eight years on Snapchat, before hitting the bowling alley as a family, for what looked like a seriously fantastic party.
Channing received a slew of wonderful gifts, the most precious being the cake he received from his toddler.
Evie 'made' a cake for her dad (with the help from grown-ups, we assume), that was bright blue and decorated with colourful M&Ms.
The cake had ""I [heart] you daddy I made this cake for you. Love, Evie," on it, written in delicious white icing.
The special cake was not the only gift Mr Tatum received from a woman in his life, as Jenna dished about the gift she got her hubby on The Ellen DeGeneres Show recently:
"I'm taking him on a RV trip, and we're packing up the family and we're going. We just don't really even have a plan," she explained. "We're not going cross-country, we're going somewhere where trees are."
Channing and Jenna met on the set of Step Up in 20016, and married in 2009 after three years of dating. The couple welcomed baby Evie into the world in 2013,