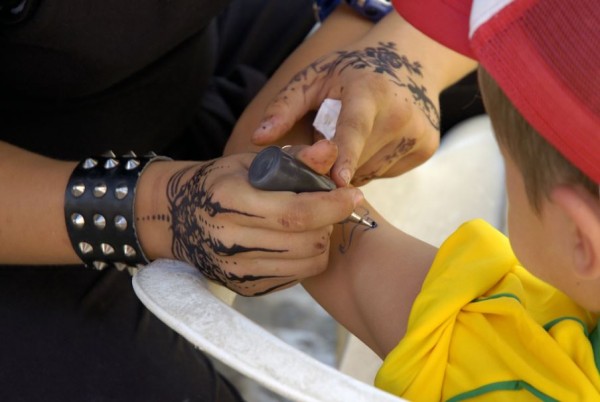 Many of us remember the joy of getting a temporary henna tattoo on our arm or leg growing up - it made us very mature as kids.
However, the British Skin Foundation are now urging parents not to let their children get a 'black henna' as the number of reported cases of kids getting a bad reaction from them increases.
According to the foundation, the "majority" of the black henna tattoos going around contain para-phenylenediamine or PPD, which is found in hair dye.
"PPD is allowed for use in hair dye, but its use for skin contact products such as temporary tattoos is illegal in the European Union," explained a spokesperson for the charity.
"When PPD is used on the skin in this way it can cause blistering, painful skin burns and may even lead to scarring. It can also leave the person with a lifelong sensitivity to PPD, which increases the risk of a severe allergic reaction when using hair dye in the future."
According to their survey, nearly all of black henna tattoo reactions were found in those under the age of 16, with around half of those affected getting it outside the EU and the remaining getting it within the EU.
Adding that they should be approached with caution, consultant dermatologist Dr Anjali Mahto said: "Black henna is well-known to cause skin reactions and should be treated with caution, particularly in children."
SHARE to spread the word.