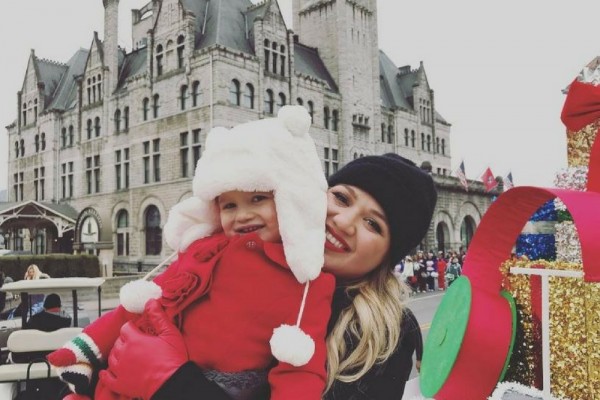 Singer Kelly Clarkson is now a proud mum of two and enjoys posting photos of her two children River, two, and Remy,one, on her Instagram account.
However, a simple post of her feeding River a certain snack resulted in the American Idol star receiving severe backlash.
In the video, Kelly gives little River a slice of toast with Nutella on it. After taking a bite, Kelly asks the tot if she likes Nutella to which River replied "Yeah!" while dancing in her seat.
Kelly had mentioned in the caption that little River had never had Nutella before. It was a sweet moment but some of Kelly's fans thought the choice of food wasn't suitable for the little girl.
One had particularly strong views saying: "Giving food like this to a child is child abuse."
Another said: "Nutella is hella bad for you", while one said the popular chocolate spread is "PACKED with sugars."
Others made unsubstantiated claims about Nutella causing cancer.
However, Kelly's also been inundated with supportive comments from her fans with one saying: "Wow people are so unbelievable! She's a child... what a terrible thing for people to say they can't enjoy whatever they want that's part of being a child! So sorry to read comments sometimes, no photo is safe on the internet."
Another mum wrote: "My son loves Nutella! Everything in moderation. Geez people, it's not like she is eating all day, every day. Plus, she is not your child."
We hope the nasty "child abuse" comment didn't upset Kelly, we know how much she cares about her kids.
We doubt she let it dwell on her mind as little Remy had his first birthday a few days later and she was busy making a fuss of her son. By the looks of her photo, the little guy definitely had some cake, looks like the trolls haven't gotten to Kelly at all.
What do you think mums?