NSPCC service Childline has seen a dominant increase in children and young adults who are in need of advice on issues surrounding sexuality and gender over the last year.
Views on the transgender page of the Childline website have almost doubled over the last two years.
The charity says it carried out 6,014 counselling sessions in 2018, equating to 16 every day. In these sessions, there was a 40 percent increase in problems about coming out.
Over 6,000 young people turned to #Childline for support last year about issues around gender and sexual identity. To find out more about the news story, visit: https://t.co/s0bF1kNe5U pic.twitter.com/cOMARmanmZ

— NSPCC (@NSPCC) June 5, 2019
Children as young as 11 described instances of bulling and difficulties with their mental and emotional health as a result of their gender or sexual identity.
Counsellors have been told that parents of these children deny their sexual identities and refer to transgender as 'a phase'. There is a lack of understanding between child and parent.
12 to 15-year-olds were the most common age group to contact Childline about gender issues, and 409 of the counselling appointments were with 11-year-olds or younger.
Seeing as June is Pride month, and Childline are in the middle of their LGBTQ+ campaign, it's the ideal time to remind all young people that the charity is strictly confidential and are here for them.
Childline are also working with influencers and celebrities to support youth with sexual identity issues or gender-related problems.
In 573 counselling sessions, homophobic bullying was referred to. This has a big impact on speaking out about sexuality or gender identity, as a form of intimidation.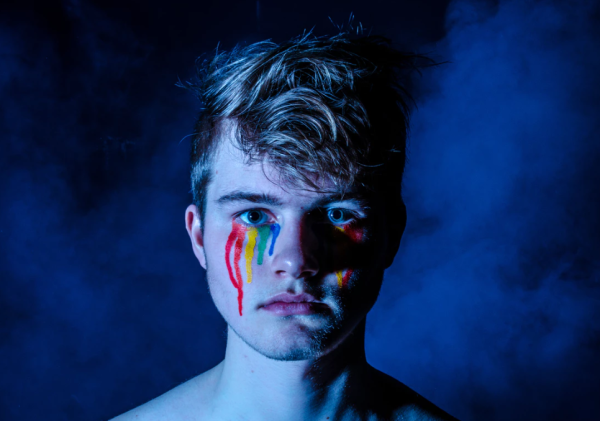 Founder and President of Childline, Dame Esther Rantzen, spoke out about the raised numbers:
"I have met young people who were desperately unhappy because they couldn't talk to anyone about issues regarding their sexuality or gender, and often turn to Childline because they fear they would lose their friends and be rejected by their families if they disclosed their feelings to them.
"So I am glad that they felt able to talk to Childline and reveal their feelings without being judged or stigmatised."
"I know that some adults feel uncomfortable talking about these issues with young people, but if we create a taboo around them, that can make children feel guilty, rejected and in some cases has even led to depression and even suicide," she added.
"We all need to listen sensitively and support young people and protect them from this profound unhappiness and loneliness."
Children can call Childline's confidential hotline on 0800 11 11 or www.childline.org.uk, 24 hours a day.
Adults concerned about a child can contact the NSPCC helpline seven days a week on 0808 800 5000, or email help@nspcc.org.uk.