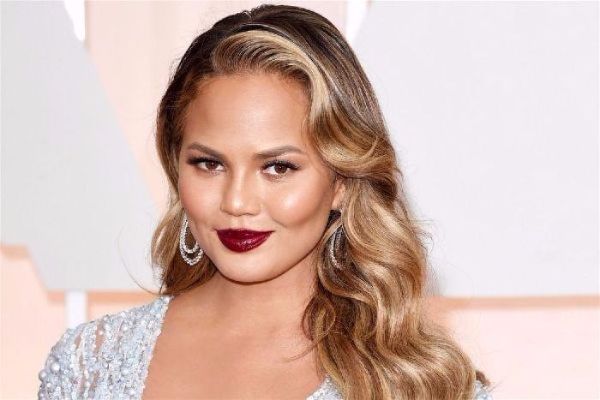 Chrissy Teigen is our Twitter queen, her witty tweets and blunt statements never fail to make us laugh.
The soon to be mum-of-two has yet again won us over by opening up about ageing. Chrissy revealed that her hair was turning grey, and her reaction to her transformation was simply iconic.
I have a skunk like streak of grey hair and I'm actually very into it. My cruella dreams are coming true!

— christine teigen (@chrissyteigen) January 22, 2018
She took to Twitter to share the discovery with her followers, "I have a skunk-like streak of grey hair and I'm actually very into it."
She added, "My Cruella dreams are coming true!"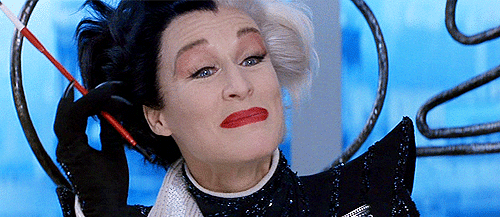 We love that Chrissy is being positive about her grey hair, plus Cruella de Vil is one of the greatest Disney characters of all time. If Glenn Close can rock that look, surely Chrissy can too.
There's nothing wrong with embracing change, especially when it comes to ageing. Having grey hair isn't a bad thing, and we love how Chrissy is spreading a positive message about it.
Turning grey is a completely normal thing, it's part of the ageing process. Chrissy's tweet kick-started an empowering conversation about grey hair, with thousands of Chrissy's followers sharing photos of their grey locks:
I've had a natural white streak in my hair since I was 19. 13 years later I still love it pic.twitter.com/fv5yxS3Gf3

— Felicia Ingram (@f_plato) January 22, 2018
My little sister's gray hair started coming in when she was 5 or six years old. Even some babies are born with gray hair. So beautiful!pic.twitter.com/E57TEvBgMo

— Y•S•A•N•N•E (@YsanneBueno) January 22, 2018
#twinning pic.twitter.com/LxTZW3jIDO

— Amanda Fite (@TheRustyLlama) January 22, 2018
Same! I call it my villain hair. pic.twitter.com/BUFohjMZJJ

— Amber Felix (@ambergontrail) January 22, 2018
That isn't gray...that is SILVER..... sparkles like the stars we are!! pic.twitter.com/b1mFZ1wy7b

— KeepOnBelieveInn (@YMBBastepaway) January 22, 2018
Heck, me too pic.twitter.com/hRlweS27Xc

— Emily (@emaygreen_) January 22, 2018
I have had grey hair since I was 9 years old. Embrace the grey!! It's beautiful! pic.twitter.com/KUNpLqes8N

— Sarah Kramer (@GoVeganDotNet) January 23, 2018
We love Chrissy's positive outlook. Her upbeat opinion has sparked the greatest discussion online, and we can't get enough of it!
Many women view grey hair in a negative way. So many of us fear the day where we find that first silver strand of hair, but thankfully Chrissy has helped put those fears at bay.
Power to ya, Chrissy!