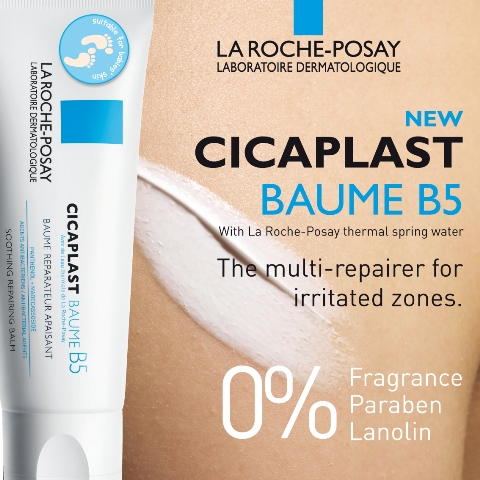 The majority of mums encounter nappy rash and many wonder how to treat and protect their babies' sensitive bottoms. La Roche-Posay is launching a product that will give your baby the best treatment for nappy rash.
La Roche-Posay Cicaplast Baume B5, soothing repairing balm is an excellent product for treating nappy rash and is highly recommended by the mummy testers at MummyPages. This soothing balm treats sensitive skin with irritative dermatitis and epidermic alterations thanks to its formula associating Panthenol 5% with Madecassoside and La Roche-Posay therapeutic thermal spring water in a highly cosmetic texture.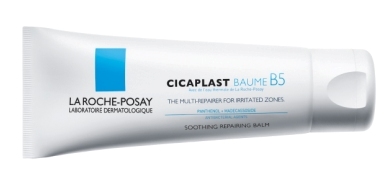 Not only is it suitable for babies' bottoms, it can also be used on children and adults for various skin conditions. Chapping, rough patches, eczema and other skin irritations can be treated using Cicaplast Baume B5, and can be applied to the body, face and lips. It is paraben-free, fragrance free, lanolin-free and white-mark free with optimal tolerance so it is suitable for even the most sensitive skin.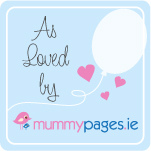 Cicaplast Baume B5 is very pleasant to use. It doesn't leave the skin feeling sticky or greasy and it is absorbed quickly. Many mums have reported that it even leaves their hands feeling noticeably soft after applying it to their baby.
Simply apply Cicaplast Baume B5 twice daily to pre-washed and dried skin to repair and soothe, allowing skin to regain comfort and be protected from further irritation.
We asked 50 mums to try out Cicaplast Baume B5 and the feedback was so positive that we have awarded the product with our 'As Loved by MummyPages' badge.