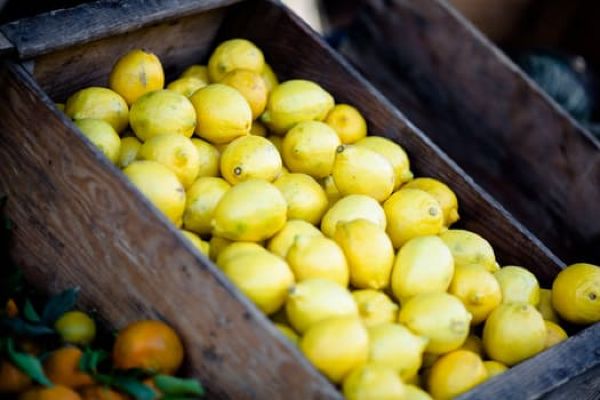 There are some things in nature that have so many amazing uses, and we're here to tell you that lemons are the leader of that pack.
Clean your microwave
Lemons are a great way to give it a cleaning without scratching the surface, or using harsh substances. Simply mix 3 tablespoons of lemon juice into one cup of water in a microwave-safe bowl. Microwave on high power for six minutes, allowing the steam to condense on the inside walls and ceiling of the microwave. Then just wipe away the softened food with a dishrag. Easy.
Polish copper
Dip half a lemon in a small dish of coarse salt, then rub it over tarnished copper. Voila! Like new.
Keep your fruit fresh
When the flesh of some fruits, such as apples, fennel, and avocados, are exposed to air, it turns an unattractive brown colour. You can slow this natural oxidation process by squeezing some lemon juice over the fruit - mind blown.
Whiten your whites
If you're looking for a handy, and bleach-free way to whiten your clothing - look no further. Fill a large pot with water, and add a few lemon slices, then bring the water to a boil. Turn off heat, add linens, and let them soak for up to an hour. Remove, and then wash them as usual.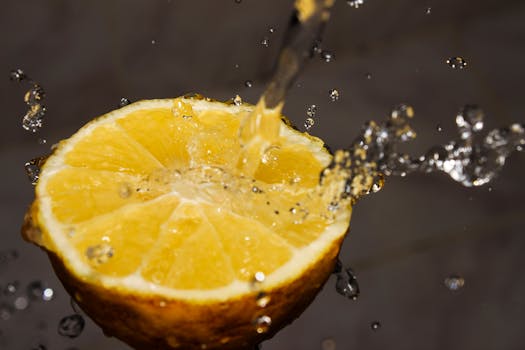 Make a room humidifier
Freshen and moisturise the air in your home on dry winter days. Make your own room scent that also doubles as a humidifier. If you have a wood-burning stove, place an enamelled cast-iron pot or bowl on top, fill with water, and add lemon peels, cinnamon sticks, cloves, and apple skins. No wood-burning stove? Use your stovetop instead and just simmer the water periodically.
Clean the entire house
Some people have an aversion to using products that are high in toxins, which is why lemons are so gosh-darn amazing. Mix half a cup of baking soda with enough liquid dish soap to make a paste. Spread on half a lemon, and use it to scrub basins, bathtubs, and stainless-steel sinks.
Cure hiccups
Got a bad case of the hiccups? Try biting into a lemon- the tartness is said to interrupt the nerve impulses that cause diaphragm spasms. No need to hold your breath.
Lighten age spots
Why buy expensive creams when you've got lemon juice? To lighten liver spots or freckles, try applying lemon juice directly to the area. Let it sit for 15 minutes and then rinse your skin clean. It's a safe and effective skin-lightening agent.