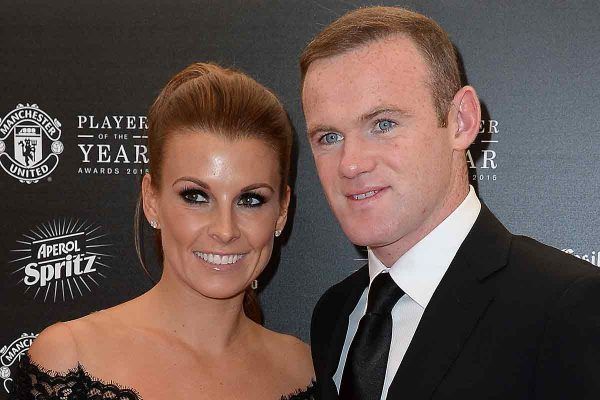 Our hearts are melting!
Coleen and Wayne Rooney have both shared adorable first snaps of their fourth son, Cass Mac Rooney.
The parents announced the birth of their little one on social media yesterday, and we are ecstatic to see pics of him so soon!
"So Happy to welcome our Baby Boy... Cass Mac Rooney into the world weighing a healthy 8lb 10oz. He is beautiful," Coleen tenderly captioned a photo of herself with the newborn.
We can't handle the cuteness!
Coleen and Wayne are also parents to eight-year-old Kai, four-year-old Klay and two-year-old Kit. We're still surprised they didn't spell Cass with a 'K'!
The pro footballer had his own spin on their new arrival, joking in a tweet, "5-a-side team complete! Welcome to the world Cass."
We're sure they'll all be incredible players, just like their dad!
5-a-side team complete! Welcome to the world Cass pic.twitter.com/GNiN1qjNsW

— Wayne Rooney (@WayneRooney) 15 February 2018
Fans of Coleen and Wayne adored the photos of the precious bundle of joy.
"What a lady! Congratulations Coleen! I have four lads myself - no doubt you will a top mum as you have always been!" one follower commented.
A football fan tweeted, "Congrats Wayne. Now just make sure they all grow up as Blues!"
"Congratulations on the birth of your beautiful baby boy. I am sure his brothers are very excited," another wrote.
Welcome to the world, Cass!