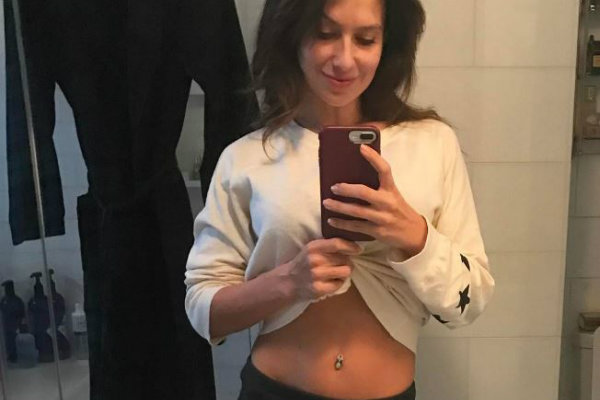 On this side of the pond, you may not have heard of Peta Murgatroyd.
But in the US, she's a pretty big name – largely because of her nine-series long stint on the hit show Dancing With The Stars, on which she appears as one of the professional dancers.
The Australian 30-year-old is fit, slim, and completely gorgeous.
And she recently had a baby.
As is now increasingly requisite when well-known folk give birth, Peta evidently felt compelled to take a selfie in the days following labour.
That she looks amazing is a given (after all, she'd hardly share a snap with her 700K followers if she resembled the love-child of a beached whale and Jabba The Hutt).
But that's not the adoration that Peta is seeking. Quite the opposite, in fact.
Peta is posting a 'real' photograph to prove a point: she may be a celebrity, but she's also a so-called 'real woman' (whatever that is) – and one who is sporting a tiny bit of postpartum belly-swell to boot.
"Real life," she began in the accompanying caption. "I took this photo 8 days post birth. I left the hospital looking 5 months pregnant.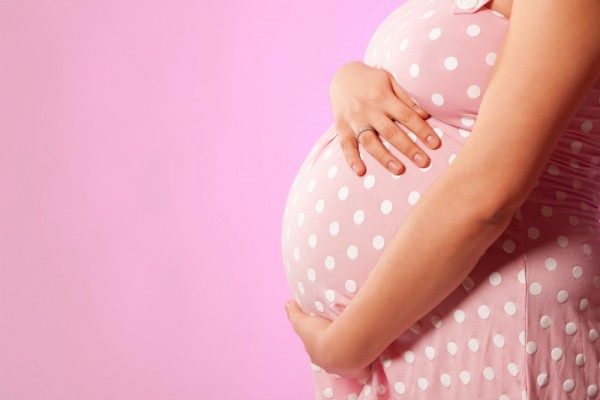 "Many people think a woman should shrink right back to her pre-birth weight immediately. That is just not the truth for most."
*Aside: who are these deranged "many people".*
She continued by referring to the power of the female body, and then wrapped up with a shout-out of love to "all the new mamas out there on the journey".
Oh stop it, Peta, you know darn well you look like a total fire-cracker.
She's FAR from the only one either. Just today, mum-of-one and former Sports Illustrated cover star Chrissy Teigen, 31, was at it too.
Whatevs pic.twitter.com/D67Qtt12gv

— christine teigen (@chrissyteigen) January 19, 2017
This time, she shared a close-up of her stretch-marks (it had to be a close-up because otherwise you wouldn't see them).
"Whatevs," she said on Twitter alongside the photo. The gushing came thick and fast in the aftermath.
"You're real as f**k," (there's that word again) commented one observer. "Thanks for reminding everyone that not everyone is 100% flawless (even tho you are and stuff)."
Thanks for reminding us that you're not flawless – even though you kinda are flawless, because a few stretch-marks does not make you flawed? Got it.
Hilaria Baldwin, the fabulous 33-year-old yoga-fanatic wife of Alec was at it yesterday - showing off her rock-hard abs while alluding to some sort of non-existent belly button dilemma.
"So I thought long and hard about if I should put my belly button piercing back in," she said, blatantly lying. "3 kids... but I always really liked it and my motto is: just because you have kids, doesn't mean you have to stop FEELING pretty."
Look, this is not about saying that Peta – or any other young, slim, toned celebrity – shouldn't embrace a partially naked selfie eight days after giving birth.
And no one is claiming that Chrissy Teigen (who really is very beautiful) shouldn't share her (very slight) stretch marks with the world.
Hilaria Baldwin - we completely salute you: yes, you have had three kids and yes, you do look like a rockstar.
But it's time someone – anyone! – called these folk out. Because a good dose of reality might finally allow the lot of them to get to grips with what 'real' really is.