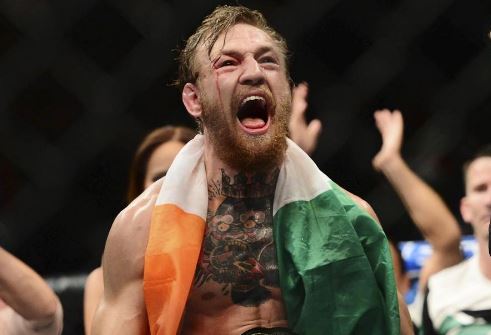 He may have and happily maintain (for obvious reasons) the hard man reputation, but it looks like Conor McGregor is an absolute softie at heart if his latest Instagram post is anything to go by.

Taking to social media late last night, the UFC star shared his sweeter side by posting a selfie of himself with a young fan.

After realising that the little girl didn't have a camera to hand upon meeting him, the Dubliner decided to snap the picture on his own phone before proudly sharing it with the world online.

Alongside the snap which has clocked up a staggering 548,000 likes in just 15 hours, 28-year-old Conor paid tribute to his little fan, writing: "To the little lady who left her phone at home..."

Instagram, unsurprisingly, fell all over themselves after seeing the photo, with one follower writing: "What a gem."

"Brilliant fighter and brilliant guy, 2 title champ!" wrote another while a fellow follower added: "So cute. Not many would take the time to do this."

Would you LOOK at the cuteness of that?!