Whether you have just moved into a new house and you wish to change the design which the previous owners have made or you are looking for new ways to upgrade and freshen up your old home, the way you design it is extremely important. You might not see the obvious connection between
your home environment
and your wellbeing, but you need to keep in mind that your home is the place where you spend most of your free time. A home must be a cozy environment where you feel comfortable, safe, and protected from everything from the outside world. Regardless the size of space you are thinking about redecorating, brightening a room,
adding some color
, or a few additional decorations such as a mirror, lamp, painting, a plant, or a creative house sign which you can
make your own here
to set your house apart from the other ones can do magic for the way your house will look at the end of the process. Read below the best pro interior design tips which will help you create a home your neighbors will be jealous of.
Bright interior rooms
One of the most common design tips which interior designers love for modern houses is
luminous rooms
which give the impression of spaciousness. It is well-known that when you are dealing with small rooms, bright paint colored walls with white or nude colors and a few mirrors placed strategically in the room can do magic to the way the room looks like due to the optical illusion which is created. On the other hand, if your house has large rooms which look too empty and you wish to avoid overcrowding them with furniture pieces, you can paint the interior walls in dark colors to make it feel smaller.
Install a fireplace
Usually, fireplaces make you think about traditionally designed houses. However, nowadays, there are numerous
fireplace modern designs
such as mirrored glass or curved and sculptural fireplaces suitable for contemporary homes which will make your house look amazingly stylish. A fireplace can be a fantastic addition to your house by blending into your interior decor and creating a warm and cozy atmosphere which will definitely make you feel like home. No matter if you wish to install a fireplace into the large living room where you spend your time or the bedroom where you sleep, a fireplace can completely change the way a room looks and feels like.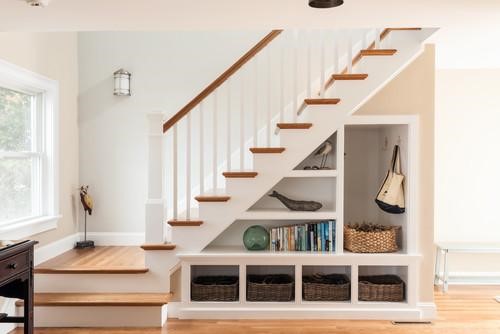 Use the place under the stairs for storage
When it comes to contemporary home designs, the entire house should be arranged in a way which is suitable for the needs of the modern and practical individuals who wish to make the best out of everything. Every small part of your house should be taken into consideration when changing the interior design of your home into a modern one which is why the space under the stairs should not be forgotten in the process of transformation but rather used as a storage place instead because all that room can simply not be wasted. Not only that it is extremely practical to use the space under the stairs for storing items which you might not use on a daily basis, but it is also a fashionable addition to
the modern homes nowadays
.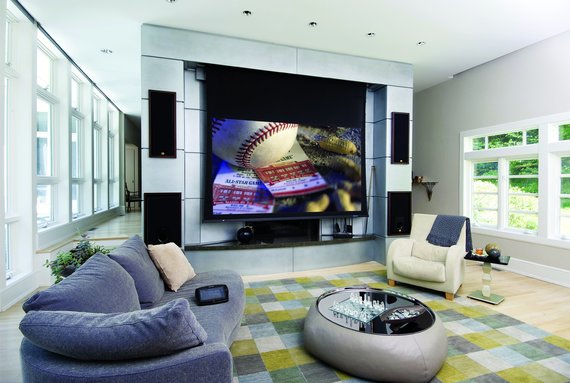 Use technology
Today's world is all about the digital revolution. We use technology on a daily basis both for your jobs and everyday tasks at home. There is no other home addition that will make it look more contemporary than
the latest home technology
. By adding the newest devices and gadgets to the interior design of your home, you will not only make it look extremely modern, but those technologies will also help you save time and efforts. Whether you choose to install a video camera next to your doorbell to stop second-guessing who is at the door, a large plasma Tv in the living room where you can enjoy your favorite movies or tv series on a large HD screen, or a self-watering planter device which will help you grow your own spices for delicious foods inside the house, technology will simplify your life while making your home look extremely modern and stylish.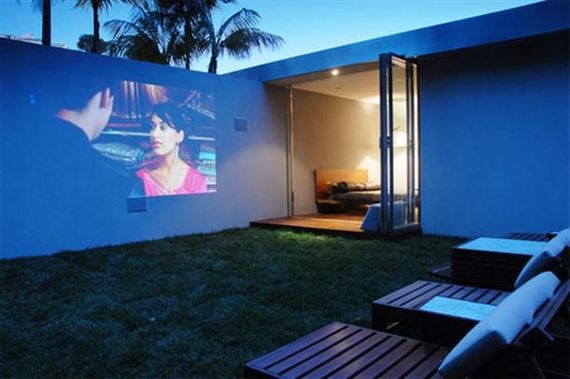 Backyard cinema
A fun and creative exterior design idea which will bring a nuance of contemporary to your house is a backyard cinema. Having late night movie screenings under the summer night sky with your family or your friends while eating delicious snacks and having some fresh drinks is definitely a must-have experience. All you need is a projector, portable speakers, a flat surface where you can place an opaque material to project the movie on, some
comfortable pillows and blankets
and your backyard cinema is ready to be used.
Stairlift
A stairlift may not be something that's top of mind right now but many people are
getting stairlifts fitted
to future proof their homes so it's worth considering it's inclusion.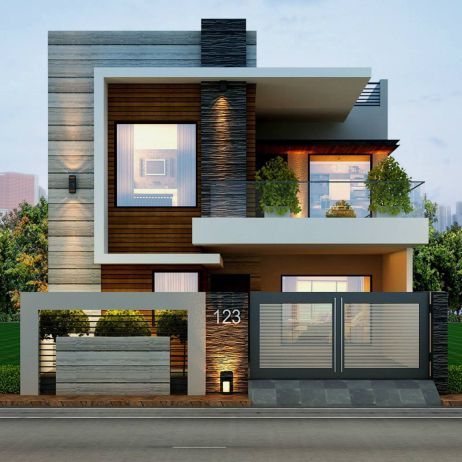 Creative address number
Having a creative address number placed on your house is the way to set your house apart from all the other ones on your street. If you wish for your house to be perceived as a modern and distinguished one, you should consider customizing your own address number in a way which represents you. A house sign does not necessarily have to be the boring one which all your neighbors have, you can use your creativity and design one which represents you and your family. Also, there are numerous fun and unique mailboxes designs from which you can choose to beautify your front yard and make your house stand from the other ones in your surroundings.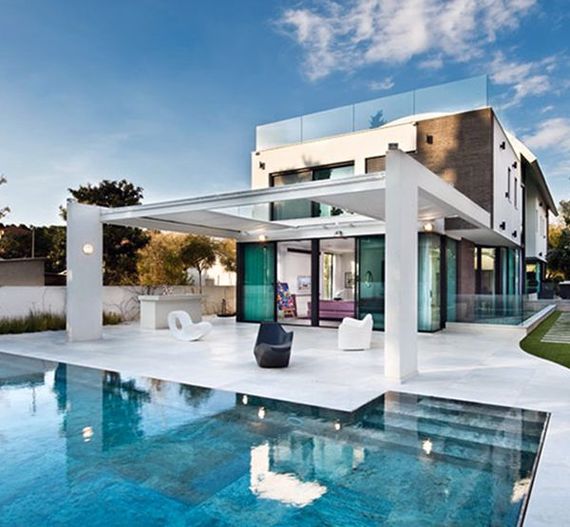 Swimming pool
If you take a look at the modern houses of the most famous celebrities, you will notice that the swimming pool is one of the features which have a great contribution in the way the house looks like. Apart from the fact that swimming pools are extremely fun to have during summer when you can organize backyard barbeque parties with your friends and enjoy the warm weather with a fresh drink after taking a bath in the swimming pool, they also give a modern look to the house.