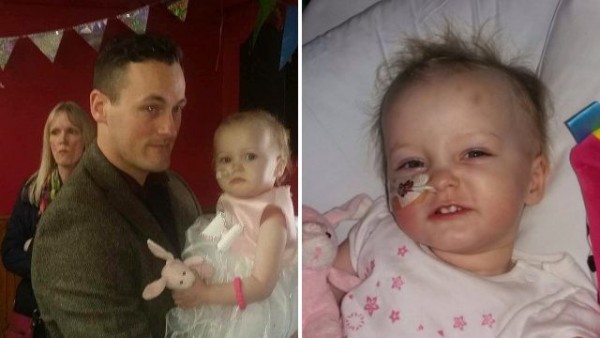 This dad made the headlines when he 'married' his baby girl.
Since little Poppy-Mai had a fatal brain tumour, Andy Barnard (31) knew that he would never get to walk her down the aisle.
So when the beautiful child was given just two days to live, the Norfolk father held a 'wedding' for his little princess, where he hoped she felt how much she was loved by her family.
Sadly, Poppy-Mai passed away earlier this week and her funeral took place today, and some 1,000 people turned up to pay their respects to the little battler.
It was a beautiful ceremony complete, where a horse-drawn carriage was hired to carry the tiny coffin.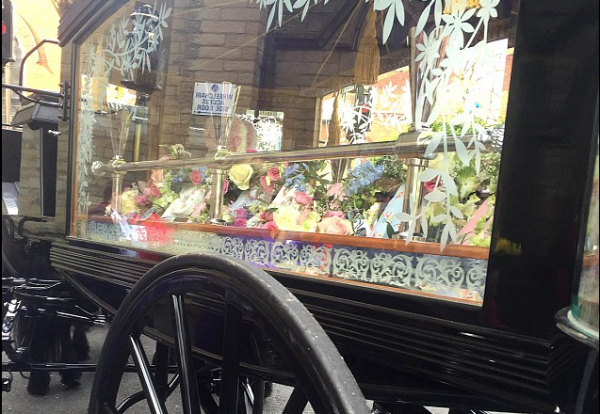 "We wanted to give her a day fit for a princess," Andy told the Daily Mail. "Her mother and I planned every single detail knowing it would be the last thing we ever did for her."
"It breaks our hearts that she has gone. But we are thankful that her suffering has ended. We know she is at peace and she will always be with us."
While it was the hardest day of his and wife Sammi's life, Andy managed to pay tribute to his daughter.
The words take the form of a poem which he entitled The Warrior Princess, and bravely read out to today's mourners.
In the poem, which he wrote when Poppy-Mai was still alive, he begins by telling her those three words.
"Never before have I felt such love, You'll soon be an angel up above," he wrote.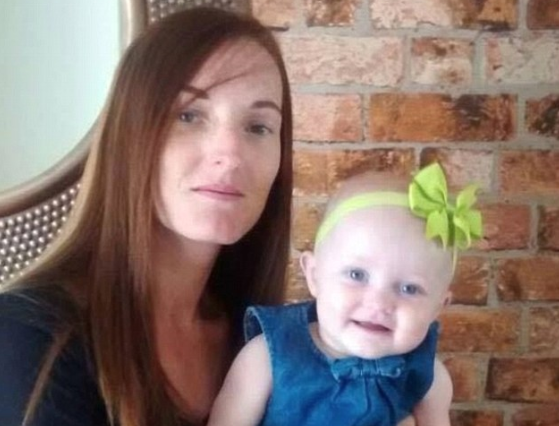 As well as confessing that his apparent strength was just a façade, he revealed how he deeply he admired her courage throughout the last few months.
"I cry inside but show you a smile. You're stronger than me by a mile."
Heartbreakingly, he goes on to beg his "inspirational and courageous" daughter not to leave him.
"My precious Princess, my beautiful child, I wish I could make this go away. My precious Princess, please, please stay."
Despite his grief, he stays strong, telling her she'll "soon grow your angel wings."
As Poppy-Mai's frailty intensified, he promised to do what he could to help her.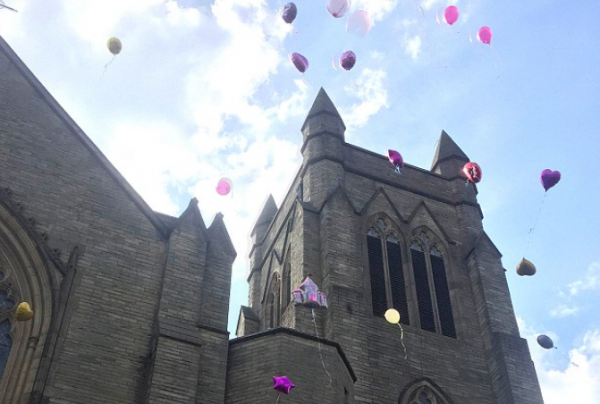 "Your time on earth is nearly done, I'll hold you close and rub your tum," he wrote.
Feeling helpless however, he tells her he wishes he could do more.
"The pain in my face you will not see, Poppy-Mai you are my hero. I wish I could reduce this cancer to zero."
Finally, he reminds her that he'll always be there for her, no matter where she is.
"You're a special girl, my shining star, I'll still talk to you babe from afar," he wrote.
What a touching tribute to such a brave little girl.
SHARE if Andy's words broke your heart.