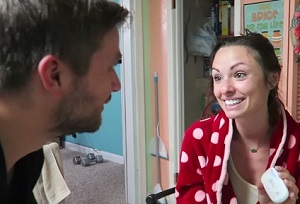 ​Vloggers Nia and Sam made headlines twice last week, but for very different reasons.
First, the couple delighted fans all over the world with their 'reverse pregnancy announcement', whereby Sam was seen taking a test for Nia and breaking the wonderful news to her.
However, just days later, the couple shared an updated vlog post in which they revealed that they had lost their baby. While they received overwhelming support from their fans, the revelation also whipped up a media storm in which the legitimacy of their pregnancy was questioned.
Several articles have appeared online in which experts have poured doubt on Sam's method of taking the test – by pouring urine from the toilet on a test stick – while others have expressed doubt on social media.
The couple have this week responded to the 'haters' with a new vlog, in which Sam speaks quite passionately about how the articles and comments on social media have affected them.
It seems that Sam has just set tongues wagging again with his response however, as he tells the camera: "A lot of people think it was staged. I'm like, you know what? It was staged."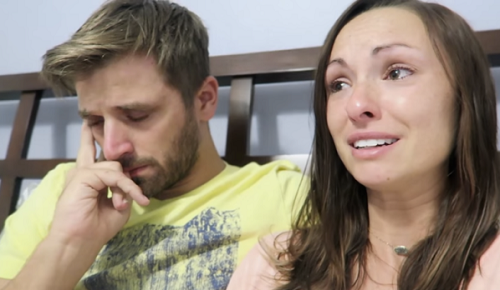 "It was all orchestrated by God above and nothing less. I'll say stuff like that just to kind of throw them off, but it doesn't make me happy that people are deceived, but it does make me happy that God chose our family out of the world," he adds.
While it is clear that the negative commentary has taken its toll on the couple, Sam leaves a strong message for all those people questioning their pregnancy and criticising them.
"You guys haven't changed a thing, except maybe made me a little more excited about God choosing us. So, keep it coming guys; hit us with your best shot," he says, defiantly.
Check out the full video below. What are your thoughts?