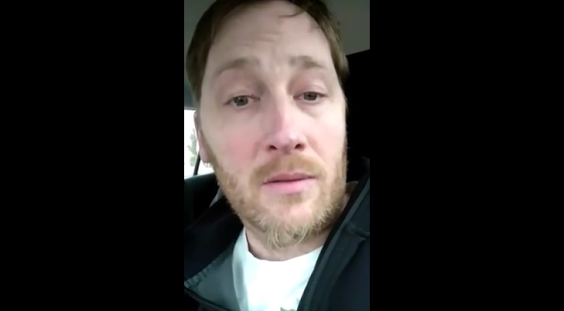 A dad to a young son with Down syndrome has posted an incredibly powerful video in response to an upsetting incident – and we're choked up.
Robb Scott, from Nova Scotia in Canada, was in a store when he overheard a child asking his dad what Down syndrome was. The dad responded that it was "an illness of not knowing anything".
And because he says he's not the type to 'put himself in people's faces', Robb didn't speak up and the moment passed.
But, not long after, he felt so upset and mad at himself for keeping quiet that he filmed a video saying what he really thinks to "right that publicly" for himself.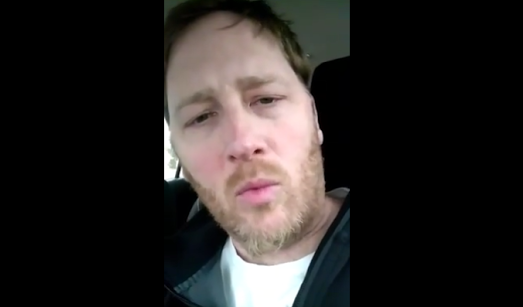 "I heard that voice in my head saying, "Tell 'em what it is and I didn't and I let that ignorance grow in another generation and failed my son in the process," he said tearfully.
"Down syndrome is the best thing that ever happened to me but I didn't say that, I didn't step up and that was devastating to me in that moment, so I just wanted to right that publicly for myself.
"I have to reset that button because I failed [my son] in that moment. Down syndrome is literally one of the most beautiful things that's ever happened in my life.
"It's fun, it's brilliant, it's amazing, it's funny, it's kind, it's loving, it's cuddly.
"They're great teachers, people with Down syndrome, it's not an illness, it's NOT an illness, it's not even a disability. Just because you read slower or don't run as fast does not mean you have a disability to me, this is what I learn from Turner [his son] – disability is a perception.
"We're here to learn things and a well-educated man does not have more to teach than my son, different things but not more; his knowledge is not more valuable."
This is important for me to say. Excuse my emotion.Kelly Macintosh-Scott.

Posted by Robb Scott on Saturday, 20 February 2016
We are blown away by the wonderful sentiments in this raw, heartfelt video and applaud this brave dad for laying himself bare for what he believes in.
SHARE if you were inspired by Robb's moving video.