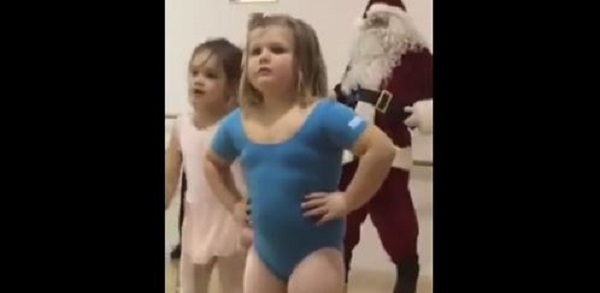 No doubt many of you have been lucky enough to recently attend a nativity or Christmas concert starring your little one, and we can only imagine that it was equal parts hilarious and adorable.
A child's first performance is always a big deal, and so mums and dads naturally like to capture it on video – and, boy, are we glad that Natalie Rose Shevsky managed to recently capture her little one's dance recital!
In the following video, this unnamed little star absolutely steals the show with her version of the Whip/ Nae Nae dance, complete with suited and booted Santa Claus in the background.
From slapping her belly and stomping her feet around to ensuring that she is the main focus of the performance, this tot has proven her star potential like no other this season!
As you can imagine, the video has gone viral, clocking up millions of views and hundreds of thousands of shares.
If your day needs a little brightening up, then we suggest you check out the fabulous video below.