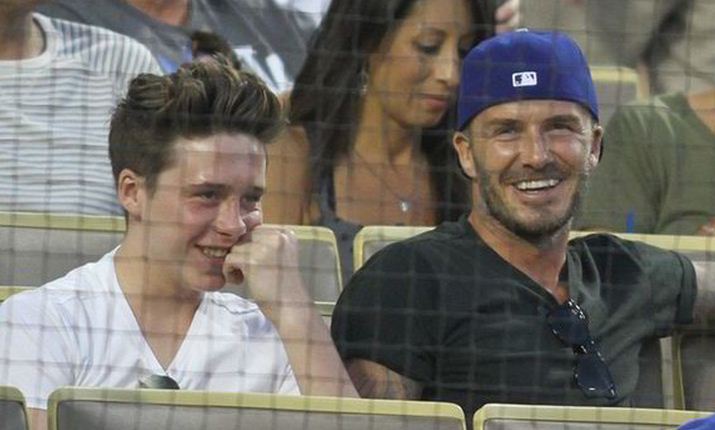 Being embarrassed by your parents is just a fact of life, but most of us don't have to endure it on national television!

So our hearts went out to poor Brooklyn Beckham recently when his world-famous father felt compelled to chat about his eldest son's first date.

David's mini-me was sitting in the audience of The Late Late Show watching James Corden interview his father when things took a turn for the incredibly awkward.

Opening up about Brooklyn's romantic side, David spilled the beans about his son's first date and admits he's more than happy for his son to date in an admission that had Brooklyn squirming in his seat.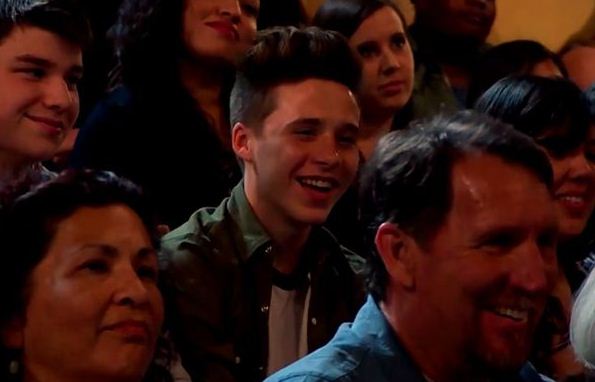 Ever relaxed, David said: "I'm fine with it because on his first date when he was about 14 and a half, Victoria was actually in London and it was Valentine's Day and he said 'I'd love to take this girl to dinner' and I said 'OK, great."

We're melting already!

While David was more than happy to see his son channel his inner romantic, Brooklyn's concerned mum felt the young man needed a little chaperoning.

Revealing even more juicy details, David cemented Brooklyn's mortification by saying: "We took him to a small sushi bar, he sat at the bar and I sat about five tables back."

Showing what a good sport he was, Brooklyn continued to smile from his seat in the audience, but we're sure there were some strong words in the car home!

What an adorable family!