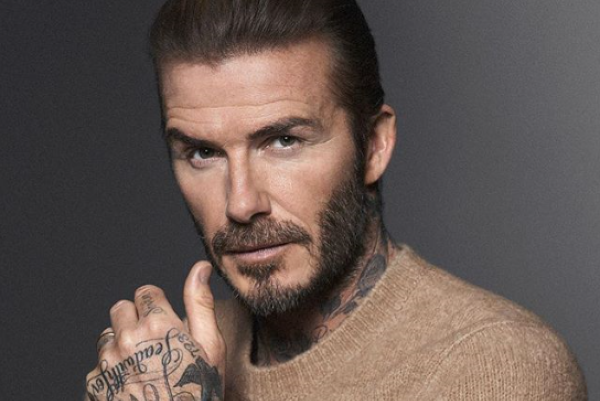 David and Victoria Beckham are one of the the strongest couples in Celeb Land.
However, David opened up about how they aren't immune to the rials and tribulations that come with trying to make marriage work.
While the media have created headlines and speculation about his relationship for the past twenty years, he admits that he has gotten used to ignoring the bad stuff that is printed.
He said, "I've grown to ignore some of the negative stuff that is said.''
Here it is! Our exclusive chat with superstar David Beckham. We talk about parenting, Royal Weddings, his role as a UNICEF ambassador, and much much more! #TheProjectTV pic.twitter.com/YLso3Qjzw8

— The Project (@theprojecttv) October 21, 2018
He continued, ''I think if you know each other well, if you know you've got great friends and great family behind you, the thing we have to do is protect our children and we are very proud of the family."
So what about his nineteen-year union to Victoria?
He says that, "marriage is always about hard work. Your children, they want your time and they deserve your time and we are hard working and we feel that is the right way to bring up our children to prove and to show to them you have to work really hard to be successful.''
The 43-year-old continued, ''we have been married for a long time now...you make difficult situations like travelling away, being away from each other, you make it work."
David and Victoria have four kids; 19-year-old Brooklyn, 16-year-old Romeo, 13-year-old Cruz and seven-year-old Harper.
And what about when it comes to him as a parent?
He gushed, "I'm a softie, I know I'm slightly stricter with the boys than I am with Harper. To be honest, the boys rib me about it all the time, Victoria ribs me about it all the time."
It looks like one of the most solid relationships in the world of showbiz is as strong as ever, with David saying, '' to be married for the amount of time that we have, it's always hard work, everybody knows that but you make it work.''