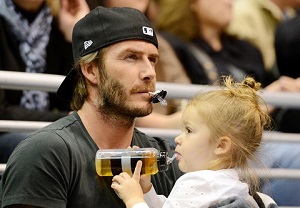 She is following in her mum's footsteps when it comes to her impeccable sense of style, but it seems that Harper Beckham's dad rules the roost when it comes to her hair!
While the famous four-year-old is known for her beautiful, long blonde tresses, dad David revealed this week that he has had to put his foot down in the past when Victoria wanted to cut her hair.
Opening up in an interview with Yahoo!, the 40-year-old confirmed that the tot has never had a haircut, and it will stay like that if he gets his way!
"About a year ago, my wife said, 'Maybe we should cut Harper's hair?' And I was like, 'No! We need to grow it. Do. Not. Touch.' Since she was born, we haven't cut it. That's why it's pretty much down to her knees," revealed the former football star.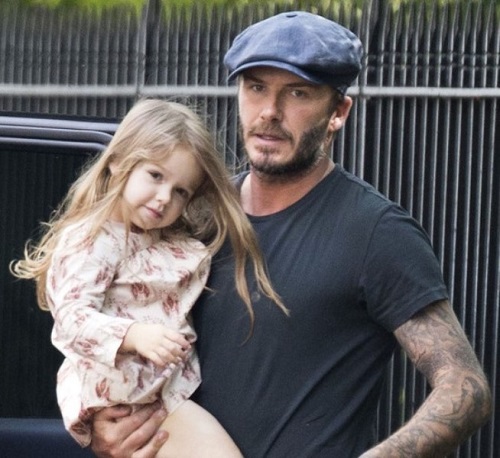 Responding to the interviewer's exclamation that he 'saved Harper's hair', the doting dad-of-four added: "I had to. It's just so good, isn't it?"
We wonder if Harper previously had a word in David's ear, given his recent admission that he is utterly powerless in her presence! In an interview with Entertainment Tonight, David said: "I have no power with that little girl – no power whatsoever."
We just love David and Harper's sweet relationship – she sounds like a total daddy's girl!