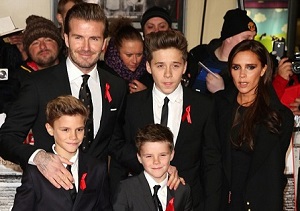 He is undoubtedly one of the coolest people on the face of the planet, so we can't imagine why retired footballer David Beckham's children would be embarrassed to be seen with him.
It seems that Brooklyn is just like any other teenager, however, and has even resorted to asking his dad to hide around his friends!
Father-of-four David was appearing on Good Morning Britain this week when he opened up on his family life, giving an insight into the fun that goes on behind the glare of the camera – including his 'embarrassing dad' antics!
The 39-year-old recalled to show host Susanna Reid how he recently mortified 15-year-old Brooklyn on purpose after he asked him to drop him to school, away from sight from his school friends.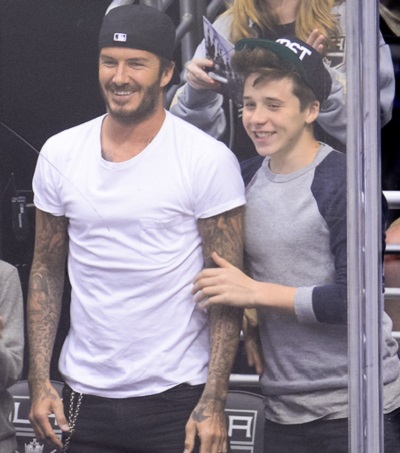 "I wasn't happy about it because I'd got up at seven in the morning to take him to school, so I dropped him around the corner, and as he was walking into school I opened the window and shouted 'I love you' to him! It didn't go down too well but it made him smile a couple of days later," David joked.
The Beckhams have previously spoken out about how they keep their kids grounded, but it seems as though they're exactly like our own little ones when we get right down to it!