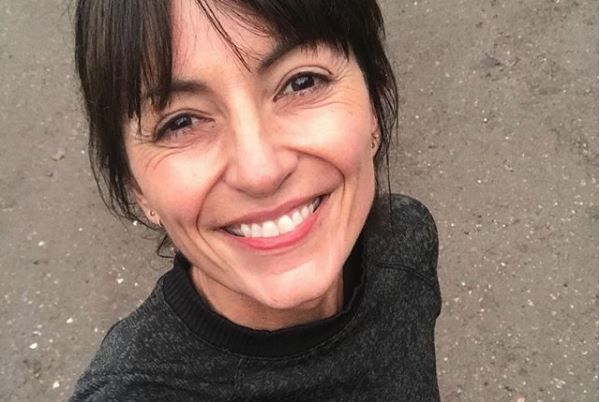 Davina McCall has paid a touching tribute to her grandmother.
The TV presenter took to social media to honour the 98-year-old.
Along with a picture of her beloved grandmother, Davina wrote:
"Our lovely Pippy died peacefully in her sleep on Monday at 98 years old. She was the matriarch of our family. The glue that kept us all together. She was like a mother to me... and a rock for so many people in their times of need.
It's thanks to her I've been raising money for [@actionmedres] for 41 years, she was a fantastic role model."
The star shared the essence of Pippy's character:
"She was strong, kind, funny, cuddly, clever and she loved music and singing. She was a great mum, sister, auntie, grandma, and a loving and loyal friend.
She was phenomenally intuitive...she could really read people.. and used to say « pippy knows » and she did ! [heart] anyone that's read « lessons » will know how special she was ... love you Pippy [heart]."
Fans were quick to offer their condolences to Davina, following the 98-year-old's passing.
"Sending love your way she sounded incredible in your book," one wrote.
Another said: "So sorry to hear about your loss, you never get over losing such special people, you just learn to live without them."
"I'm so sorry. You've conveyed so well what important influence she has been to you. May we all be lucky enough to know someone like Pippy. Sending lots of love," added a user.
Davina was particularly close to her grandparents as her own mother never played a strong parenting role in her life.
After her parent's separation, the presenter lived with her grandparents when she was just three years of age.
Later on, she would move in with her father.
The 50-year-old previously spoke about her relationship with her mother on Jonathan Ross:
"She was incapable of mothering so I was always trying to get her to do motherly things. But it never quite happened and it left me yearning for more all the time. I was so confused, I didn't know how to be around her but I worshipped her and I know she loved me too but not in a conventional way."
Pippy was a great-grandmother to presenter's three children, 16-year-old Holly, Tilly who's 14, and 11-year-old, Chester.