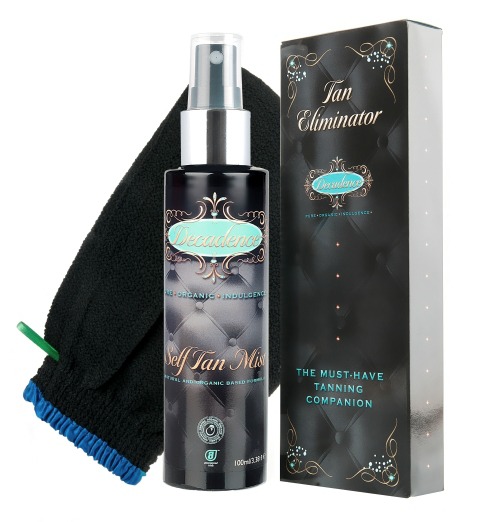 The summer is finally here, so that means skirts, dresses and short sleeves. However, we all know Irish weather isn't going to gi
ve us a beautiful tan (and with kids running around the place, what mum has time to lie out in the garden anyway?!) so if we're showing off a bit of flesh, we need to stock up on fake tan.
MummyPages recently came across a wonderful new tan that will not only give a fabulous, natural-looking glow, but is also 100% Irish. Decadence Tan is an organic tan that has been developed to suit Irish skin, and has been created from start to finish in Ireland. So not only are you going to look perfectly bronzed this summer, but you'll also be supporting an Irish brand.
We gave the Decadence Self Tan Mist a go over the bank holiday weekend and are really impressed with the results. It goes on nice and evenly, and also has a lovely scent, (so hubby won't be complaining of the smell of fake tan in the room!) The tan was only launched at the beginning of May and it has already sold out in beauty salons across the country. And for expectant mums who are cautious about what products they use, this tan is perfect as it is free from parabens, GMO's, sulfates and mineral oils.
We also got to try out the Decadence Tan Eliminator which is a mitt made from natural fibres. Use the mitt before putting on your tan to ensure your skin is perfectly prepared. It polishes the skin, reducing the risk of uneven tanning. After your shower (but before your skin has dried) wet the mitt and rub with vertical movements to remove dead skin cells. Our skin was seriously soft after using the mitt and is a great item to have regardless if you're tanning or not. It is recommended that you use the mitt weekly to buff away dead flakes and tan remnants.