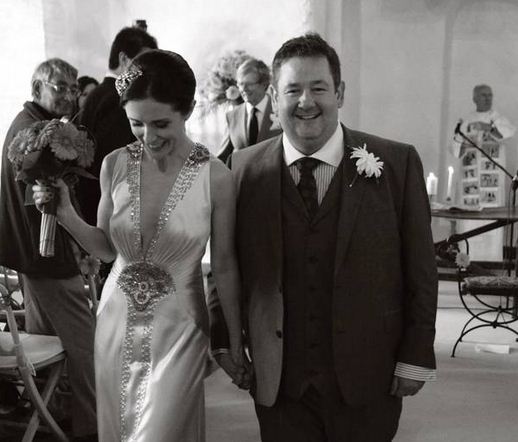 Congratulations are in order for this much-loved comedian following the news he has become a father again!

Having welcomed a new baby into his life last Friday, Johnny Vegas decided to cherish quality time with the new arrival before making the big announcement on Twitter today.

The comedian, who wed Irish TV presenter Maia Dunphy in April and announced the pregnancy in January, delighted fans and followers when he uploaded a shot of the new family dynamic.

The photo, which featured one set of adorable baby shoes, was posted earlier today and captioned: "He's got his Mother's eyes & my taste in footwear. Tom Laurence, born last Friday, 7lb 2 ounces of nonstop pooing." (sic)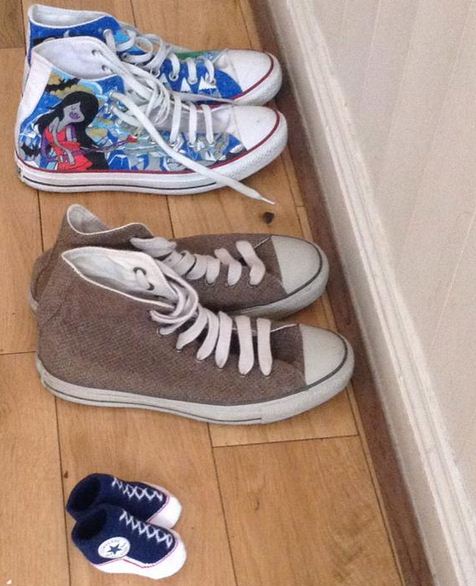 Paying tribute to the hospital staff who cared for his wife and son during their stay, an overjoyed Johnny wrote: "HUGE thanks to the incredible maternity team at @KingstonHospNHS. Mother and child couldn't have been in more dedicated, caring hands x"

Ever the joker, Johnny then shared a snap of himself at Kingston Hospital which raised a laugh with his legions of social media followers.

The photo, which featured a perplexed-looking Johnny studying a medical chart, was captioned: "I got a bit carried away in my scrubs "I need 200 mils of a made up drug, stat!"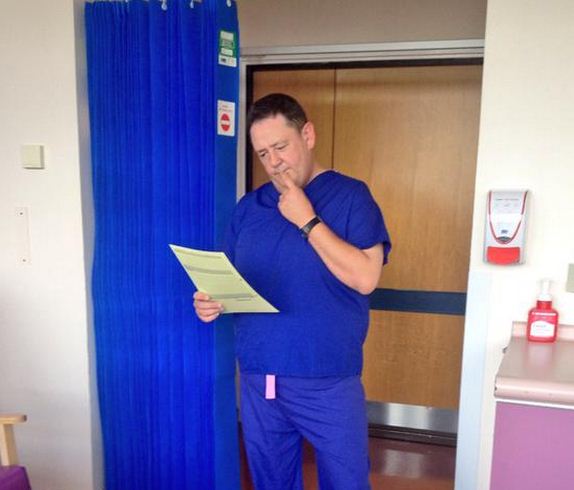 Johnny was quick to express his gratitude for the messages of congratulations which poured in from fans of the happy couple following the big announcement.

The much-loved entertainer, who is also the proud father of a ten-year-old boy named Michael with his ex-partner Kitty Donnelly, wrote: "Overwhelmed by your lovely response to our new arrival Twitter, thanks so much everyone. Will do my best to read through all your messages x

We can't wait for the first snap of Tom Laurence!

Congratulations to Johnny and Maia!