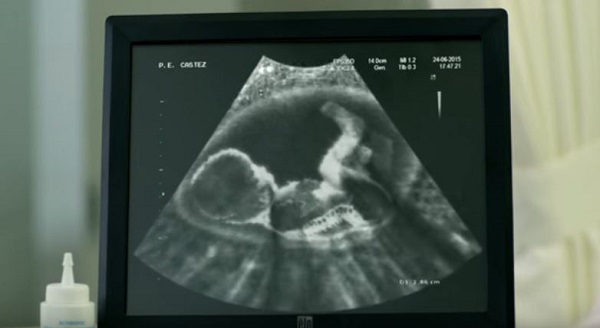 Cast your mind back to your ultrasound, where you finally got to see your baby in his or her full and glorious form – it's quite a special memory, isn't it?
Well, in his excitement at becoming a father, one Australian director has dreamt up a rather hilarious slant on your typical ultrasound experience – using Doritos!
The ad, which is currently in the running to be shown during this weekend's Super Bowl, is a comical take on what happens when one husband accompanies his wife to their ultrasound appointment.
While she is moved to the point of tears when she sees her little one on the screen, her husband is seemingly disinterested as he munches on his favourite snack of Doritos.
As his wife expresses her disgust however, they make quite a remarkable discovery when he moves one of the salty treats close to her baby bump. Check out the video below – it will leave you in hysterics!
Inspired by Peter Corstairs' journey towards welcoming his unborn baby son Freddy, he used his tot's ultrasound for the ad. Cute!