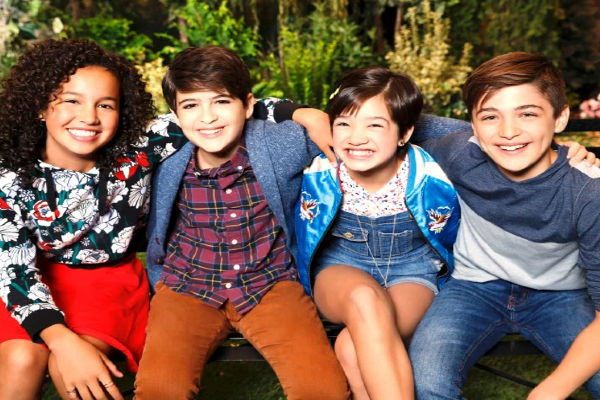 New Disney Channel dramedy Andi Mack is set to have the first LGBT storyline in the channel's history.
Andi Mack premiered in April this year, focusing on the struggles of young teenagers.
The main character, 13-year-old Andi Mack (played by Peyton Elizabeth Lee), deals not just with your typical teenage crush, but also the revelation that her older sister Bex is, in fact, her mother.
The show is expanding its scope by revealing in season two that Cyrus (Joshua Rush), one of Andi's friends, has feelings for the same boy as Andi.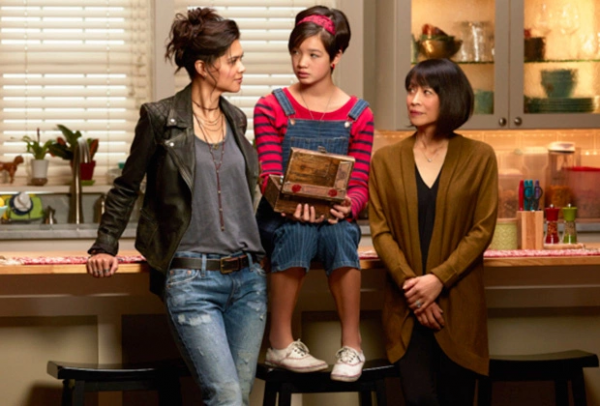 Sarah Kate Ellis, President and CEO of GLAAD, applauded Disney for their progressive move.
She said, "Television reflects the real-life world and today that includes LGBTQ youth who deserve to see their lives depicted on their favourite shows. Disney has been a leader in LGBTQ inclusion and there are so many young people who will be excited to see Cyrus' story unfold."
While we are certainly happy that Disney is showing kids the importance of embracing one's sexual orientation, we can't help but feel they are actually a little late to the party.
The person usually credited as the first openly LGBT character on TV is Steve (played by Philip Carey), in a one-off episode of All in the Family way back in 1971.
LGBT characters have come to the forefront in popular family shows in recent years, including Glee and Modern Family.
The Disney Channel has featured LGBT characters before. In particular, the two mothers of a friend of the titular character in Good Luck Charlie are a lesbian couple. However, Disney has not focused an entire storyline on a character's journey of self-acceptance in relation to being LGBT.
Andi Mack is produced and written by Terry Minsky, who also created hit Disney Channel show Lizzy McGuire. With such a great producer at the helm, we have high hopes for Andi Mack's ground-breaking new storyline.
The season two premiere is out tomorrow, and will highlight Cyrus' coming out.
What are your thoughts? Are any of your kids fans of Andi Mack?