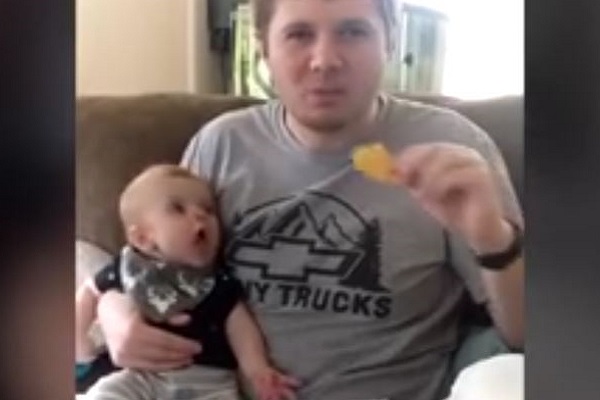 They may be decades younger than us and still learning how to function as human beings, but sometimes babies really are just like us.
This has never been so clear than in the following video, which has left people all over the world cracking up.
In the footage, shared to the Kyoot Kids Facebook page, a dad is seen tucking into a bag of crisps – as his tiny tot tries and fails to get in on the action!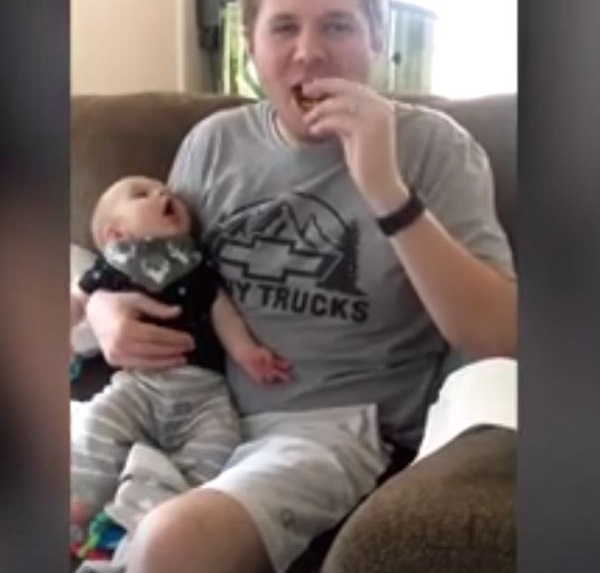 Each time Dad takes a crisp from the bag and directs it towards his mouth, Baby's mouth shoots open for a little taste.
It's clear from the tot's focused gaze on each crisp that he is captivated, and all he wants is a bite of that salty goodness.
Needless to say, the video has left people all over the world in absolute hysterics – and no one can quite believe how relatable this baby's struggle is!
"The funny thing is…every time the baby opens his mouth, I open mine too!" wrote one Facebook user.
Elsewhere, another chimed in: "My son does the same when we're eating dinner, even if he just ate. It's just mimicking. Now, our dog on the other hand wants our food, lol."
Do you have a story that you would love to share with MummyPages? Click here and you could be in with a chance of winning £250.