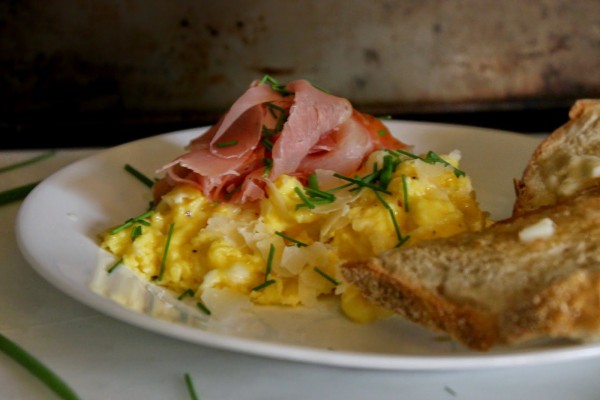 If you're anything like us, you love the simple and yummy breakfast of scrambled eggs on toast.
Except it can get a little boring after a while so we've got a few ideas of things you can add to your eggs to create a whole new brekkie.
1. Thyme
Thyme is a herb you will often find if you have ever ordered eggs for breakfast anywhere.
This relatively cheap herb is very easy to find and adds a very sweet taste to eggs without being too much.
Just a pinch will do and it will add a touch of colour too.
2. Sriracha
Probably not to everyone's taste but sriracha will definitely add a lot to your eggs.
It is a gorgeous strong taste in the morning and very simple to do.
Just beat in the sriracha sauce into your eggs and go on as normal.
3. Garam masala
This is an Indian spice blend with usually includes turmeric, cinnamon, cumin and lots of other aromatic goodies.
This will add a big shot of flavour to your eggs without being burn-your-mouth-hot.
Again just beat it into your eggs or sprinkle over when it's cooked.
And if you want to be extra fancy, add a little scoop of chutney.
Yum.
4. Pesto
Pesto is a gorgeous extra for your scrambled eggs adding strong flavour without being overpowering.
It will feel like you're eating something very fancy indeed.
Just fold a spoonful into your eggs as you're cooking and enjoy the results.
5. Prosciutto
This cured meat is becoming very easy to get your hands on and we're delighted.
Such a lovely addition to eggs and pretty much anything in our books.
It's a great substitute for rashers without being as fatty and feels a lot more sophisticated.
Just chop into thin strips and add to your eggs when cooked.
6. Goat's cheese
Another simple addition with huge flavour.
Just add a scoop to your eggs, whisk it all together and cook as normal.
You can get the herb variation as well to add extra flavour.
Just read your labels as some brands can really pump a lot of not-so-good stuff in there for added flavour.
7. Veggies
Sounds obvious but sometimes you just don't know what one's go with what dish.
Well peppers, onions, tomatoes, mushrooms and spinach are all your friend here.
Add any or all to have a truly indulgent meal.
8. Leftovers
If like us, you often have meat left from dinner well then don't let it go to waste.
Slice it up thinly and add it to the pan for a few minutes before adding your eggs.
Anything like steak, chicken, ham, pork or salmon will work perfectly.
And it will make for a pretty hearty breakfast which will cut out those pre-lunch cravings.
Win!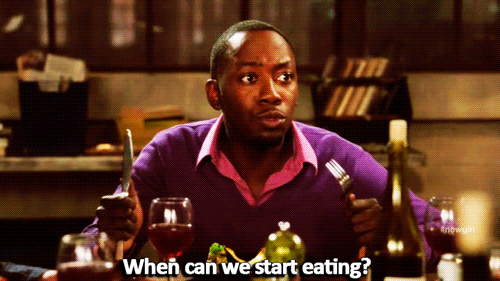 SHARE these ideas for your morning meal.