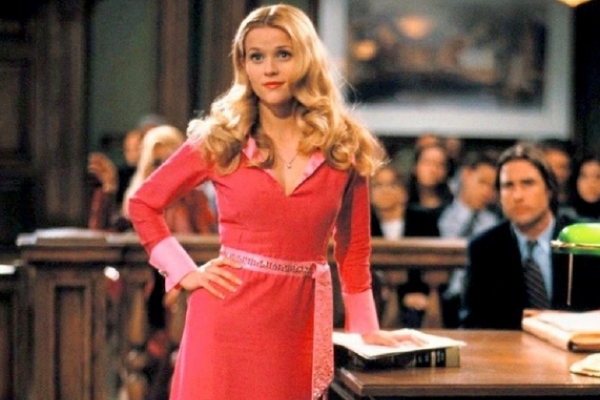 Oh, SNAP! The rumours are true: Elle Woods will be officially returning to the big screen!
Reese Witherspoon has confirmed that she will be putting back on the pink heels to play the character for the third time.
Taking to Twitter, the actress uploaded a video to confirm the exciting news.
It's true... #LegallyBlonde3 pic.twitter.com/i9zBrUpRCp

— Reese Witherspoon (@RWitherspoon) June 7, 2018
In true Elle style, the actress is seen floating on an inflatable, in a pink bikini to celebrate the confirmation.
Earlier in the week, the Internet went into overdrive with rumours that the law student would be making a comeback.
It is believed that Kirsten Smith and Karen McCullah Lutz, who wrote the original screenplay, are also in final talks to pen the script for the third Legally Blonde film.
It looks like Legally Blonde 3 has its star, scriptwriters, and producers, and the next step is finding a director, who is ready to take on this beloved franchise.
Official word surrounding the plot has yet to be disclosed, but rumours have pointed to it involving female empowerment. (We love it)
Fans have been expressing their delight and their predictions for the prequel.
One user said: "Elle better be president."
Another weighed in "we are beyond ready for the return of Elle Woods."
We couldn't agree more, roll on the fluffy pens and your yearly dose of pink.