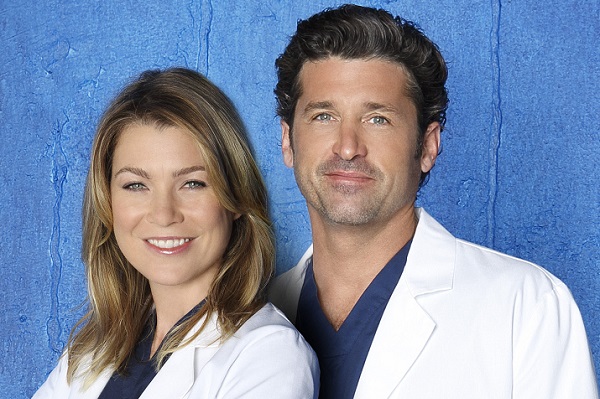 Meredith Grey will be gracing our TV screens for many more years, as actress Ellen Pompeo has renewed her contract for two more years.
The 48-year-old actress spoke to the Hollywood Reporter about her role in the hit medical drama, revealing that things changed dramatically once Patrick Dempsey left the show.
Speaking about the pay gap in Hollywood, the star shared that McDreamy's exit helped her when she was negotiating her pay cheque.
Back on set! | : @ellenpompeo #GreysAnatomy pic.twitter.com/MJKkdfhmSZ

— Greys Anatomy (@GreysABC) January 12, 2018
The actress shared that the show's producers often used the actor as leverage against her, she revealed that they said, "We don't need you. We have Patrick" for years.
The actress was baffled by the fact that they wouldn't give her $5,000 more than her on-screen husband, "The show is Grey's Anatomy and I am Meredith Grey."
Since Patrick's character Derek Shepard was killed off, Ellen has successfully boosted her fee, scoring a $20 million salary since signing her new contract.
Fans will be thrilled to hear that Ellen isn't going anywhere just yet, with many worrying that the actress would leave the show following McDreamy's tragic death.
However, Ellen said that she thinks playing Meredith for 14 years is seriously impressive. She explained, "I'm not the most 'relevant' actress out there. I know that's the industry perception because I've been this character for 14 years."
"The truth is, anybody can be good on a show season one and two. Can you be good 14 years later? Now, that's a fuckin' skill," she stated.
Are you happy to hear that Meredith Grey is staying at Grey Sloan Memorial Hospital?